We are celebrating International Women's Day
8 months ago Tue 7th Mar 2023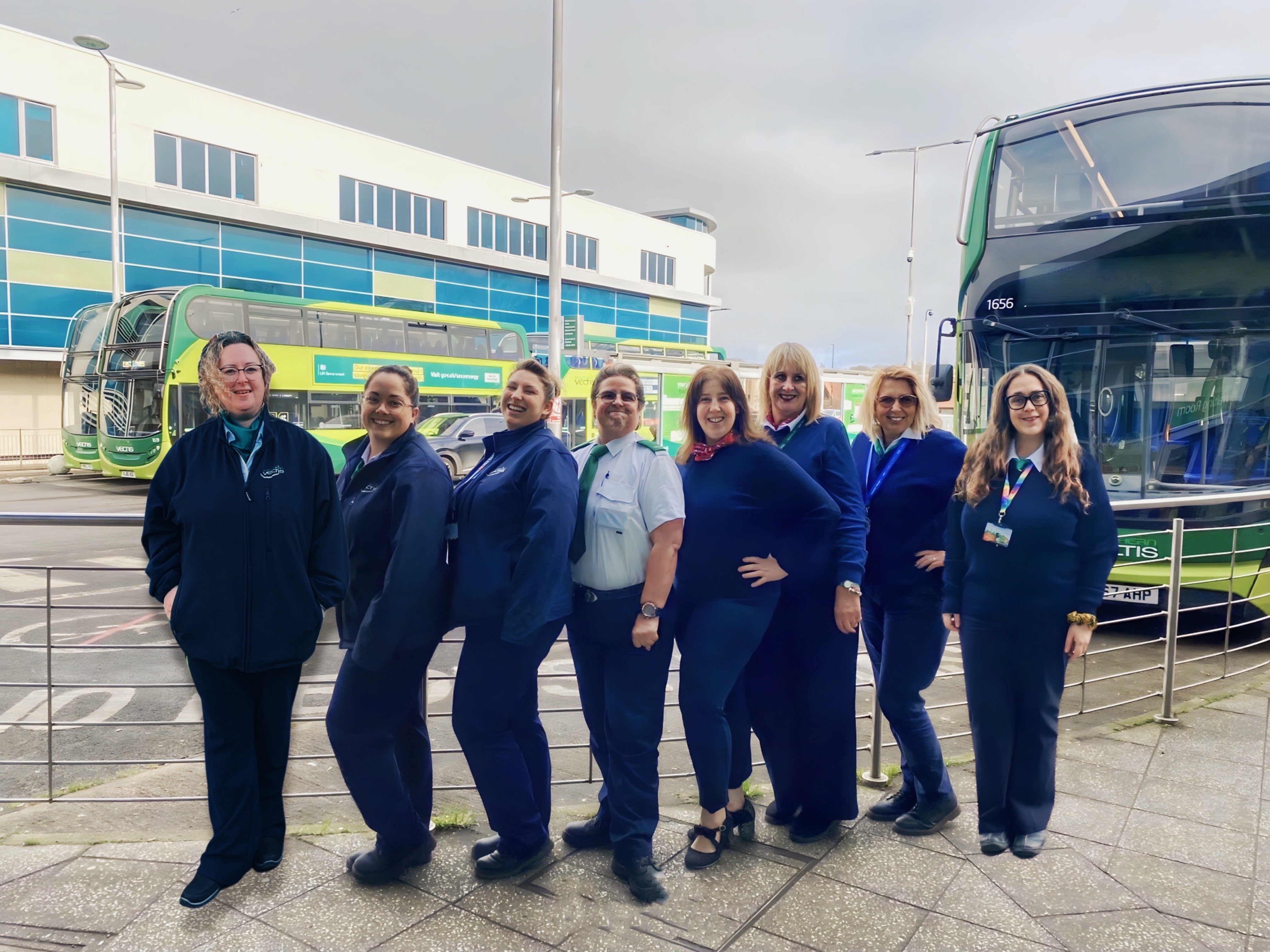 We are marking International Women's Day on Wednesday 8 March by celebrating the work and careers of some of our rising stars.
We are proud of our diverse workforce, and actively encourages women to build successful careers within the transport industry.
"In the past, our industry has been largely dominated by men, but that is fast changing, as we look to recruit the very best talent - and gender just doesn't come into that decision process," said Southern Vectis managing director, Andrew Wickham.
"Those wishing to join our team can choose from a wide range of roles - from driver to marketing or engineering - and each offers its own mix of challenges and rewards."
In 2017, 65 women worked for Southern Vectis in a variety of roles. In 2023, this figure increased to 74. With 256 employees in total, the bus operator's workforce is now 28.9% female.
Southern Vectis driver, Georgina Rogers, who is this week celebrating International Women's Day with some of her driver colleagues, added: "I joined Southern Vectis in 2019, and I have seen a change in the attitude people - both colleagues and customers - have towards women bus drivers.
"It's great that the number of my female colleagues has increased in an industry that, in the past, has been strongly dominated by male drivers and engineers. However, ultimately, it's not about your gender, it's about the way you do your job. I would love to see more women choose to join Southern Vectis - but most important is the attitude my colleagues have towards their work, irrespective of gender."