Tap on Tap off!
4 months ago Tue 20th Jul 2021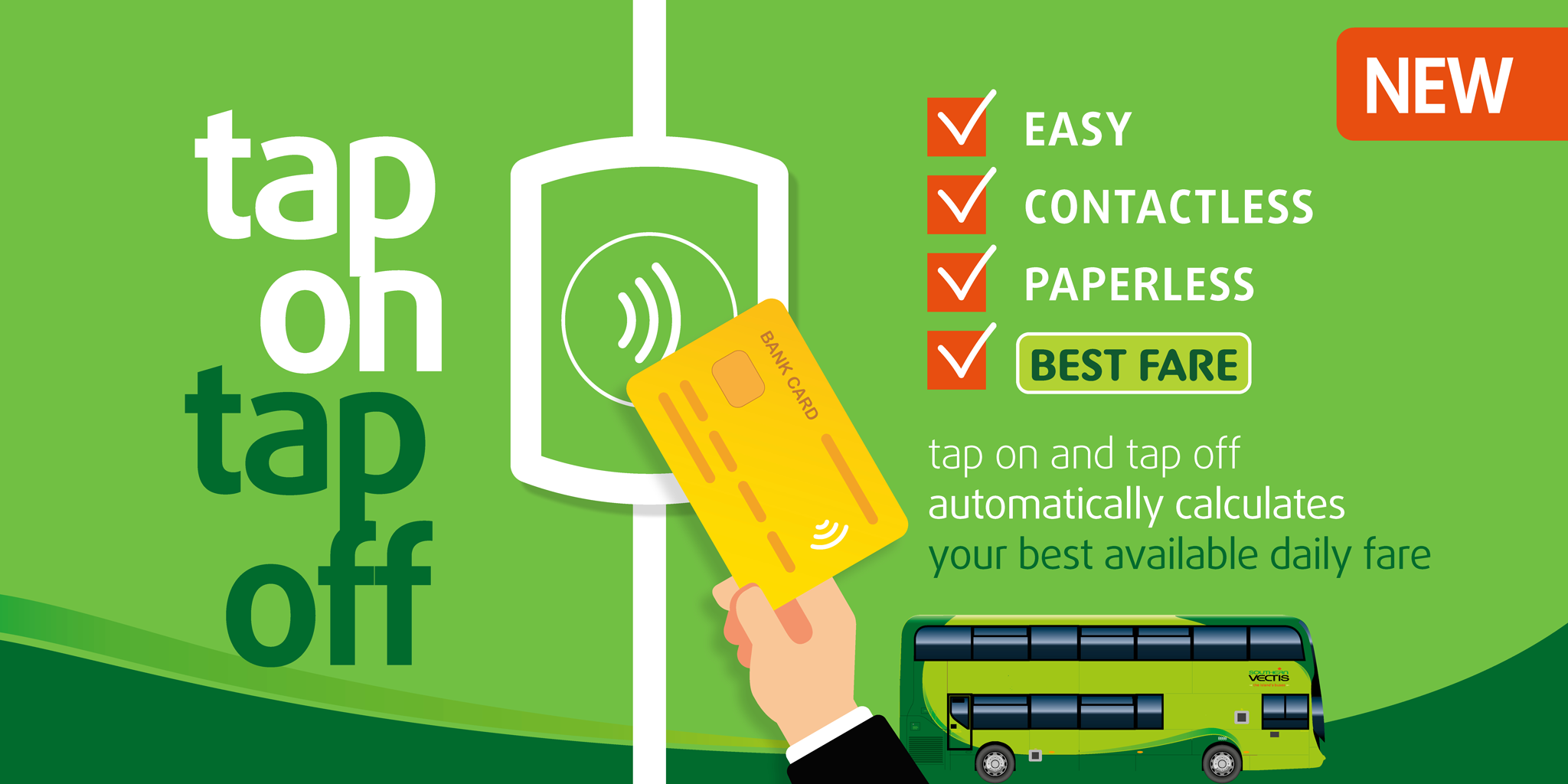 The new convenient Tap on Tap off contactless way to pay for bus trips on the Isle of Wight has arrived.

All you need is a contactless bank card (Visa/Mastercard payment card or device using Apple Pay or Android Pay) and you can start making great savings.

Tap on the ticket machine by the driver.
Take a seat and enjoy the ride.
Tap off at the special reader by the exit door.

Tap on, tap off automatically calculates your best available fare in any 24 hour period and is suitable for anyone making a single trip or multiple trips.

There is no need to tell the driver where you are going, and you do not need a paper ticket. This all helps to make boarding our buses easier and faster.

The price of any journeys you make will be calculated by the system and charged to your account at the end of each day. The system will automatically calculate your best available daily fare. If you use tap on tap off the day cap is the same as our adult 24 hour Rover or Rover + day tickets. If you are only making a single journey you will only be charged a standard single fare.

You can view all your trips on a customer portal.
There is no 'subscription' or 'recurring payment' taken from your account once you have tapped on to the ticket machine. Any payments taken from you account will be as a result of you tapping on to the machine or buying a ticket.
Please be careful when using the app and key cards or bank cards near each other to ensure double payments are not made.
If you need any help or have any issues or questions please contact our customer service team.