Our Summer Timetable is here!
4 months ago Fri 28th Apr 2023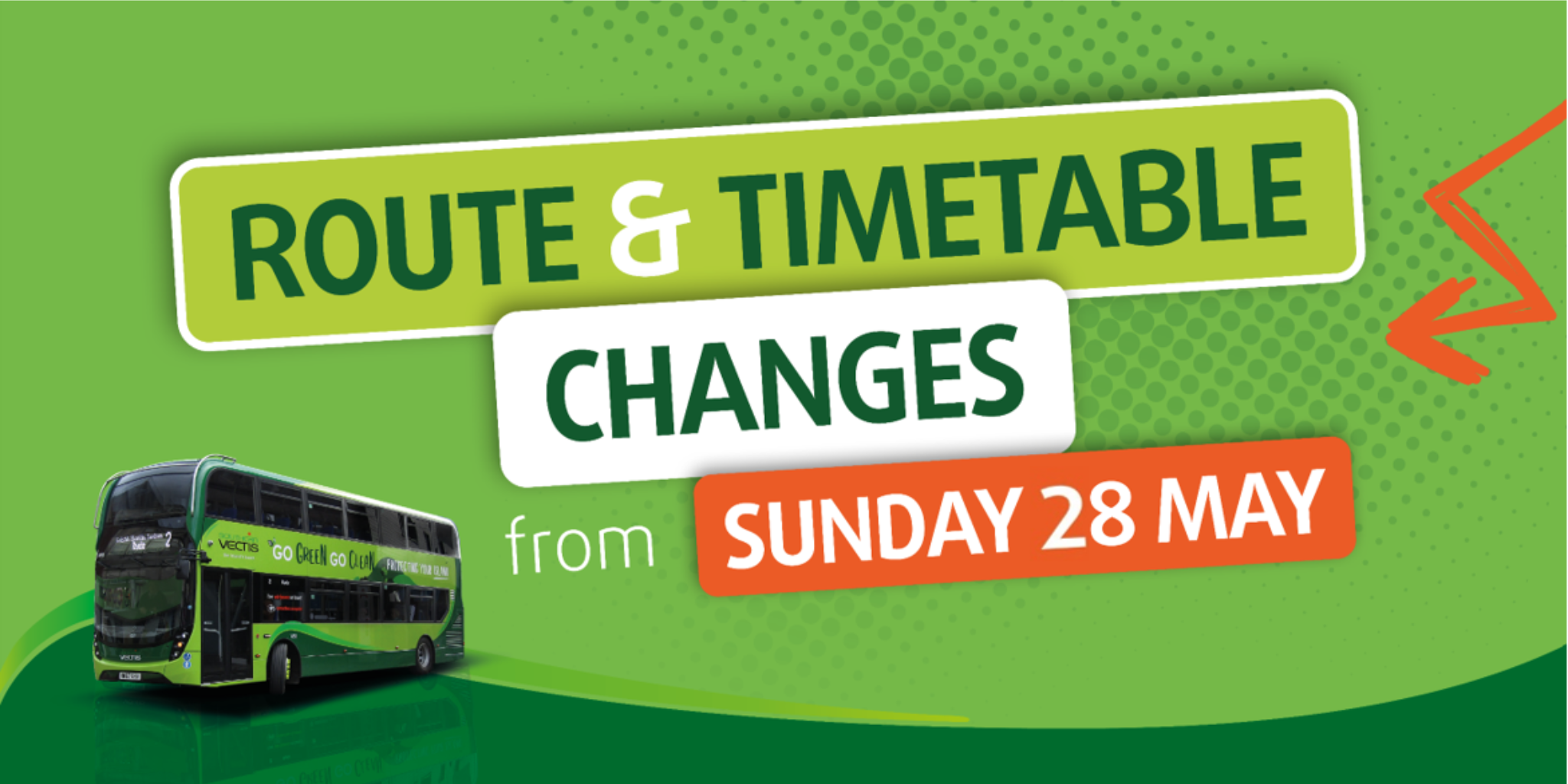 Our summer timetable will start on Sunday 28th May 2023 - some changes and improvements have been made to timetables as follows:
Route 2 & 3 - The journey times of most buses have changed on Mondays to Saturdays to allow for the extra summer traffic.
Route 7 - The additional bus at 2205 on Thursdays will run again this year to enable you to return from the Alum Bay Firework event in August.
Route 8 - Extra buses will run between Newport and Sandown until 2nd September, and there are minor timing changes on most other journeys..
Our popular Downs Breezer and Shanklin Shuttle seasonal routes both return from Saturday 27th May 2023 Read more here
Night Buses now have the letter N in front of the route number to differentiate from the daytime buses. Only adult fares will be available on Night Buses.