St Mary's, Newport Travel Information
9 months ago Tue 20th Oct 2020
Routes affected: 1, 39, 49, 51
The latest phase of the St Mary's works in Newport start on Monday 26th October and run until the 23rd November.
The top of Hunnyhill will become one way (towards Cowes only), so all routes towards Newport (from St Mary's Stop) will go down the dual carriageway and off at the slip road towards Dodnor Industrial Estate and under the bridge turning right on Hunnycross Way and then back onto St James' Street by Sainsbury's Petrol Station.
Therefore the following bus stops on hunnyhill towards Newport will not be served:
Top of Hunnyhill
Hunnyhill
Towngate

If you are travelling from Newport to Cowes the route is not impacted.
The map below shows the new route buses will take when travelling from Cowes.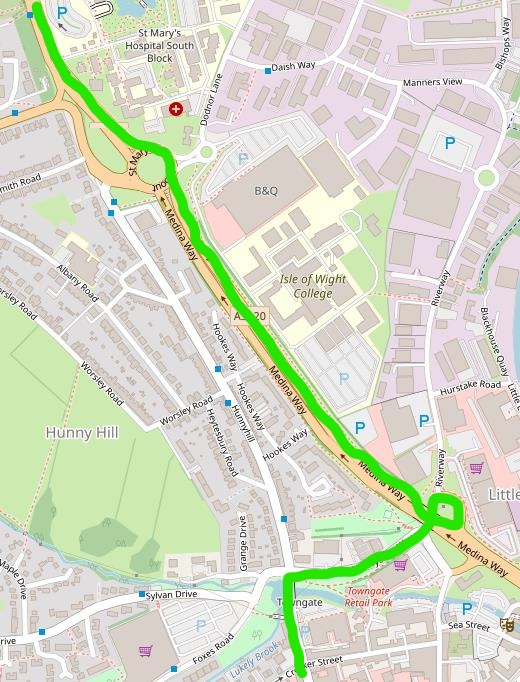 We apologise for any inconvenience caused.