Southern Vectis donates food and household essentials to Pan Together community larder
1 month ago Thu 2nd Feb 2023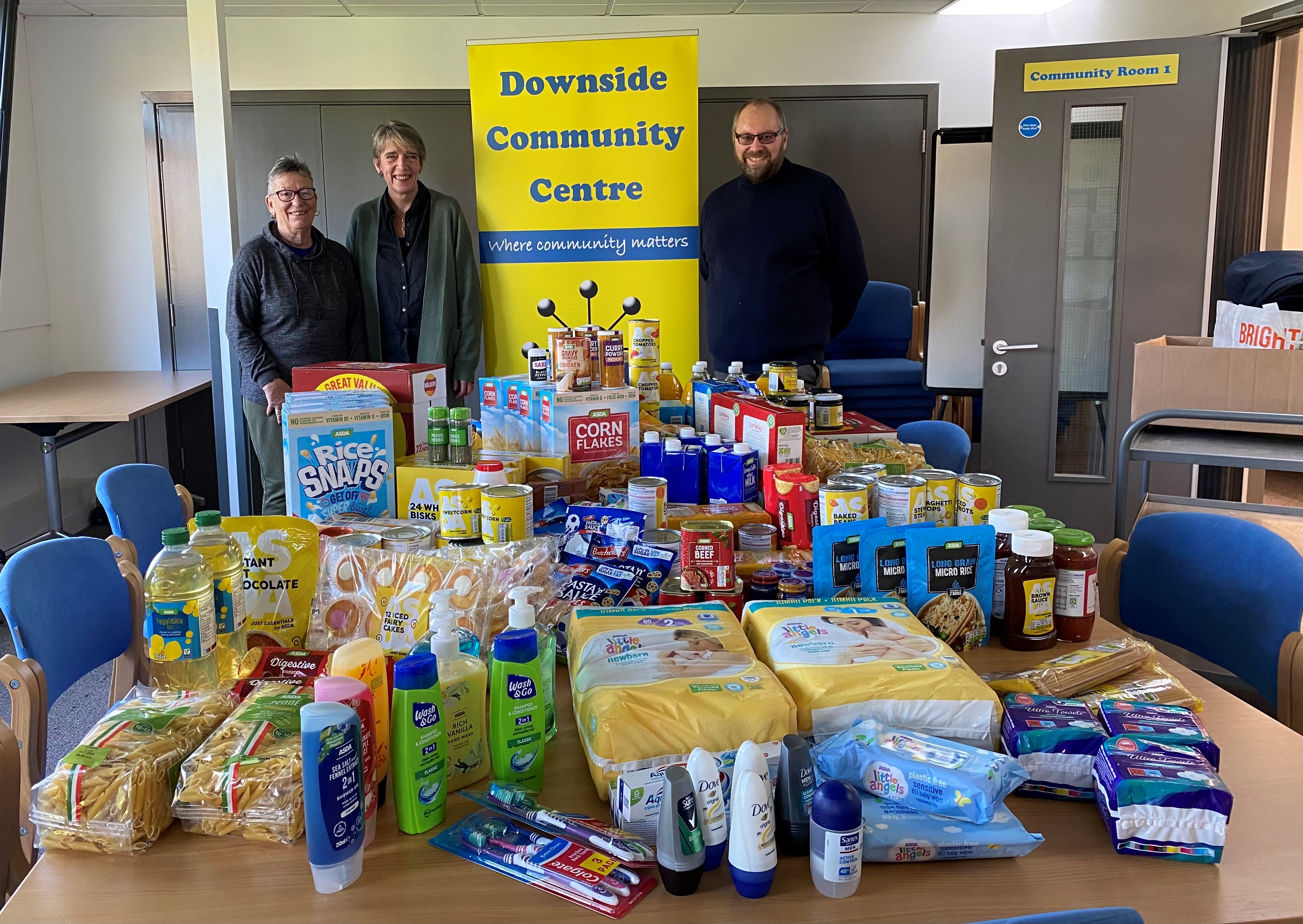 A local charity, dedicated to helping people in East Newport access food and household goods, has received a boost - thanks to a donation from the Southern Vectis Community Fund.
Pan Together has been chosen as one of our latest recipients and we delivered a whole selection of items from their larder list to help them provide supplies to local families.
"Our community larder exists because we believe nobody should have to choose between food, fuel and children's clothes - during this very challenging cost-of-living crisis or at any time," said Pan Together community centre manager, Rachel Thompson.
"We rely on donations to stock this very important resource, and we turned to Southern Vectis' community fund for some help. We were ecstatic when they delivered absolutely everything on our list - from treats like biscuits, crisps and squash to tinned food, nappies, and hygiene products.
"This delivery of household essentials will make a tangible difference to the lives of 30 to 40 local families. I always say we can't change the world but we can help people who are the most vulnerable and marginalised in our society - and I would like to say a huge thank you to Southern Vectis for its generosity."
Simon Moye, Southern Vectis operations manager, added: "Our Community Fund is designed to support those living across the Isle of Wight. As an established part of the community, we feel it is important that we build strong relationships with local organisations, groups, schools and charities - and this latest donation is part of that.
"Pan Together is a vital local resource, and we're pleased to be able to help stock its community larder."
Southern Vectis' Community Fund donates funding and support during May and November.
For more information about Pan Together, please visit pantogether.org.uk