New ways to travel for under 19's
5 months ago Mon 3rd Apr 2023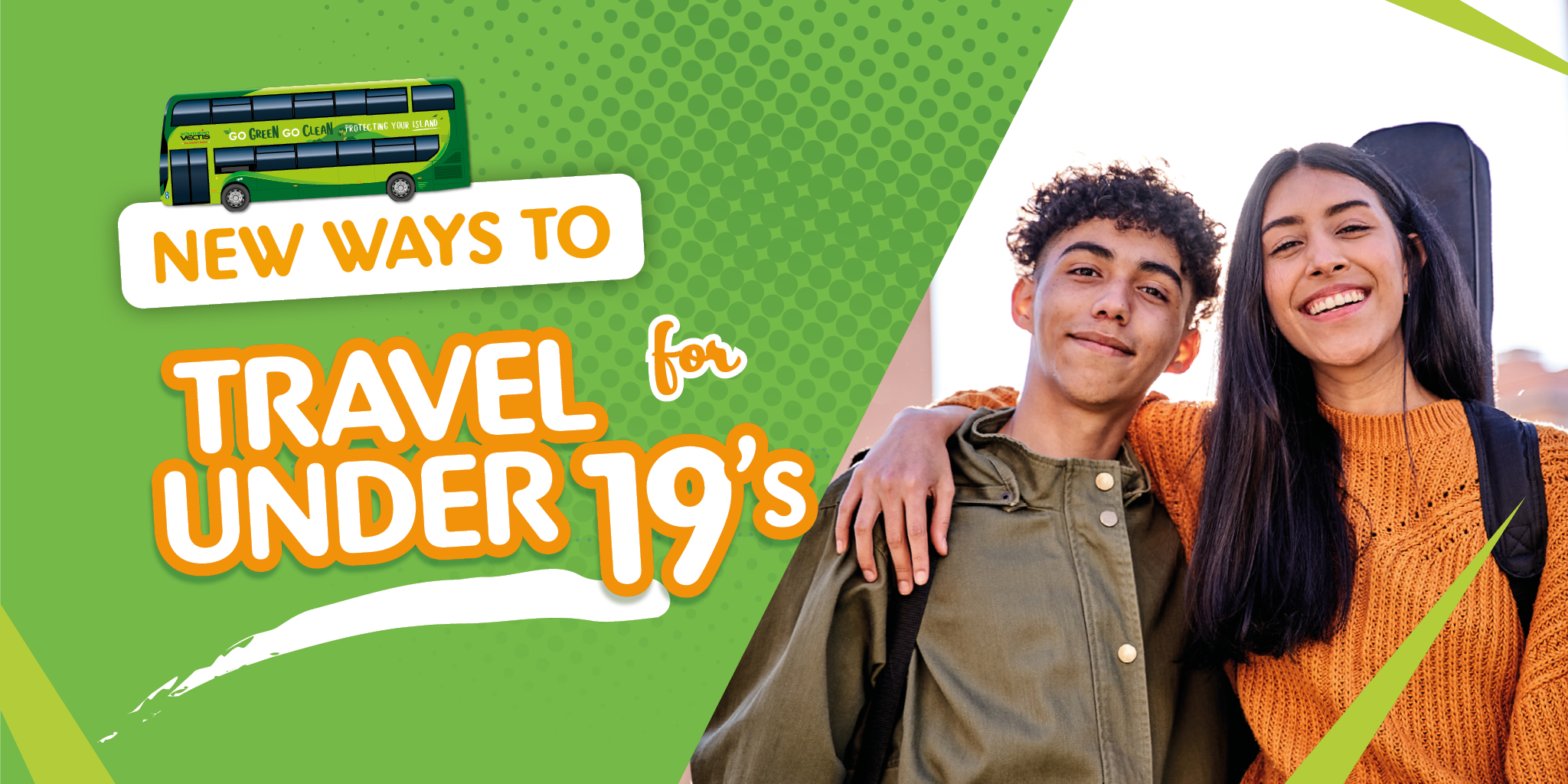 Changes to in app verifications
Some of the tickets available on our Southern Vectis mobile app require verification to prove your eligibility for those tickets before you can use them. These include our Child (5-16), Young Adult (17-18) and Student tickets.
Good news - we have just made this process more simple! You can now get verified before you buy your first ticket.
Our smartcard theKey is old technology that is no longer being developed and we are phasing it out. To encourage customers to download the app, we are running a promotion (terms and conditions apply). If you download our app and complete the verification process by 31 May 2023, you will go into a free draw to win one years free bus travel!
How does it work?
To activate and use any Child (5-16), Young Adult (17 -18) or Student ticket, you'll first need to verify before you buy.
Getting verified is easy. Download the Southern Vectis App and follow the instructions here:
1. Go to Mobile Tickets
2. Select the ticket you want to buy
3. Click 'Get Verified' on a ticket that requires verification
4. Sign in/create an account if not already logged in
5. Upload a selfie
6. Check your verification email
6. Upload ID
7. Purchase ticket once verification is approved
8. Activate the ticket when you are ready to travel
We accept the following types of ID for Under 16s and Young Persons (17 to 18):
Passport
Birth Certificate
Driving Licence
We accept the following types of ID for Students:
You'll receive instruction on how to upload your ID via email.
Verifications are usually approved within 24 hours and can often be much quicker than that.
Photos: We use your photo to verify your ID and show it on your ticket so the driver can verify it is you. You won't be able to change your photo after it's been verified.