Needles Breezer hailed as one of UK's top seven prettiest open-top bus routes
4 weeks ago Sat 2nd Sep 2023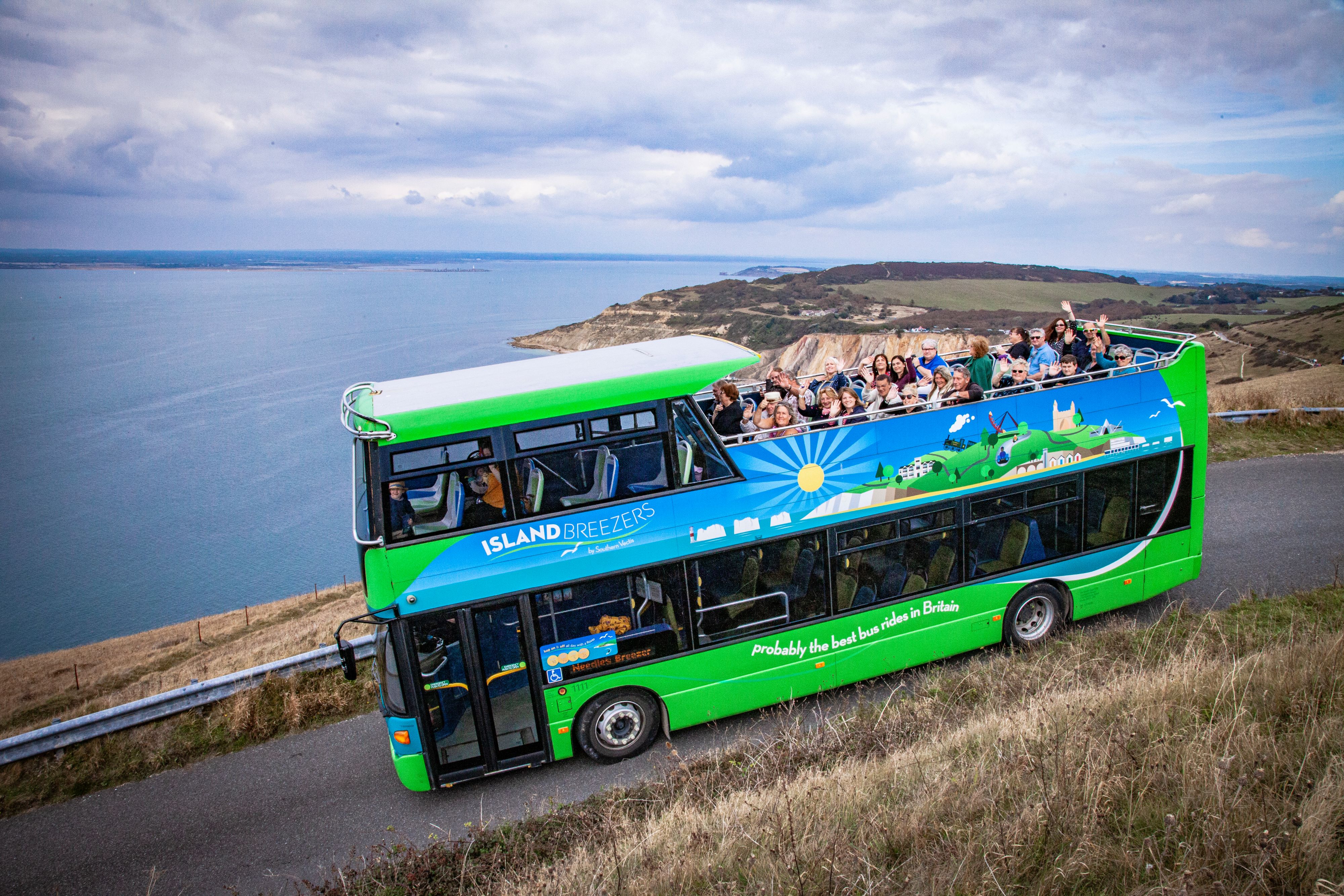 Our most popular open-top service has been named among the nation's seven prettiest routes, by The Times newspaper.
The renowned national broadsheet listed the Needles Breezer second among the nation's most spectacular summer services - with the list also including the Exmoor Coast in Somerset and the Isle of Bute open-top tour.
"We're delighted the Needles Breezer has been recognised in this way," said Southern Vectis general manager, Richard Tyldsley. "This is an incredibly beautiful part of the country - and we are blessed with the wonderful coast and countryside this route runs through.
"Of course, we're well aware that we operate within some of the country's most attractive surroundings, and it seems The Times agrees with us.
"There are of course other beautiful landscapes across the UK - but the Isle of Wight is unique and special. We're proud to serve here.
"Those who travel on our Needles Breezer service have the opportunity to do so on open-top buses during the warmer months of the year - making the journey even more memorable. And the beautiful weather we're currently enjoying enhances the experience still further.
"And there is still time to enjoy this popular service, because it runs until Sunday 5 November. We're looking forward to welcoming many more local people and visitors on-board to enjoy this wonderful route between now and then."
The Needles Breezer includes the cliff-hugging, dizzy climb from Alum Bay right up to the National Trust's Needles Battery and the Needles Landmark attraction - high up to where the vistas out to sea are intoxicating. The service also links Yarmouth to Freshwater Bay, Dimbola Museum and Galleries, and Fort Victoria Country Park.