Community Fund boost for Muddy Boots Gardening Group
2 weeks ago Mon 20th Jun 2022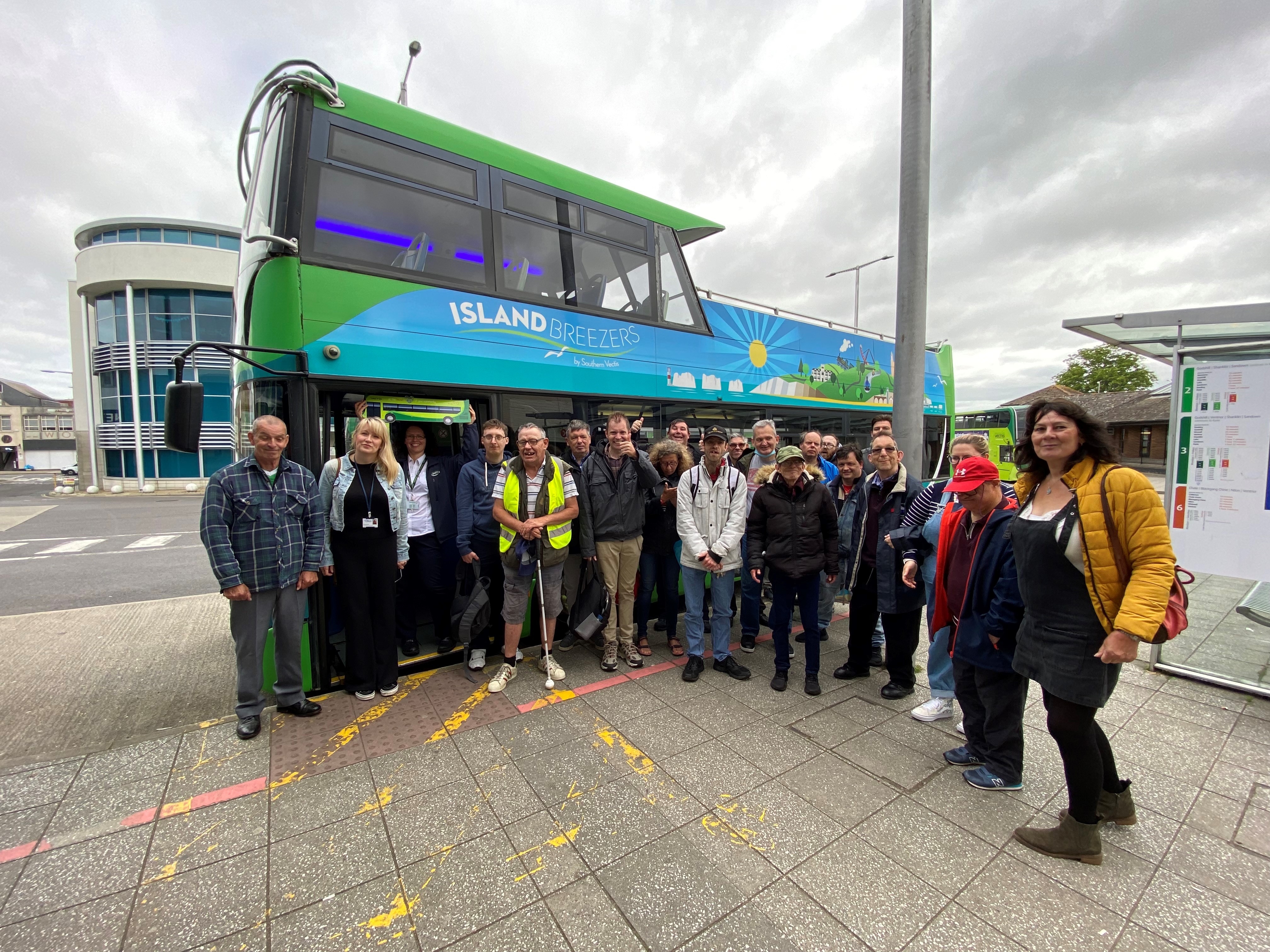 We recently provided a big day out to a charity offering therapeutic horticulture for adults with learning disabilities.
Muddy Boots Gardening Group on the Isle of Wight is run on behalf of Southern Housing Group. Based on land at Quarr Abbey, its members grow vegetables and other produce, which they sell from the Abbey shop - raising money to fund the group's operation.
"Since the Covid-19 pandemic, we have been meeting in small groups, but we wanted to organise a trip to bring everyone together again," said Diane Woodhouse of Muddy Boots Gardening Group.
"We applied to Southern Vectis' Community Fund, for the use of an open-top bus - which we took on a wonderful trip up to The Needles. Some of our group have never travelled by bus before - and they were so excited, especially with the views we got from the top deck.
"Our group, which focusses on providing mental and physical wellbeing for some of our community's most vulnerable adults, has no direct funding. We are self-sufficient - by selling much of our produce - but we greatly appreciate any extra help we can get from local businesses. This was a fantastic gesture from Southern Vectis.
'It really was a lovely treat and an amazing time was had by all."
Richard Tyldsley, Southern Vectis general manager, added: "Muddy Boots Gardening Group is a hugely important resource for local people.
"We were delighted to be able to help with their big day out to The Needles."
Southern Vectis' Community Fund is open to applicants all year round, with the bus operator's funding and support donated during May and November.