Enjoy Christmas and New Year's Eve but leave your cars at home
11 months ago Mon 12th Dec 2022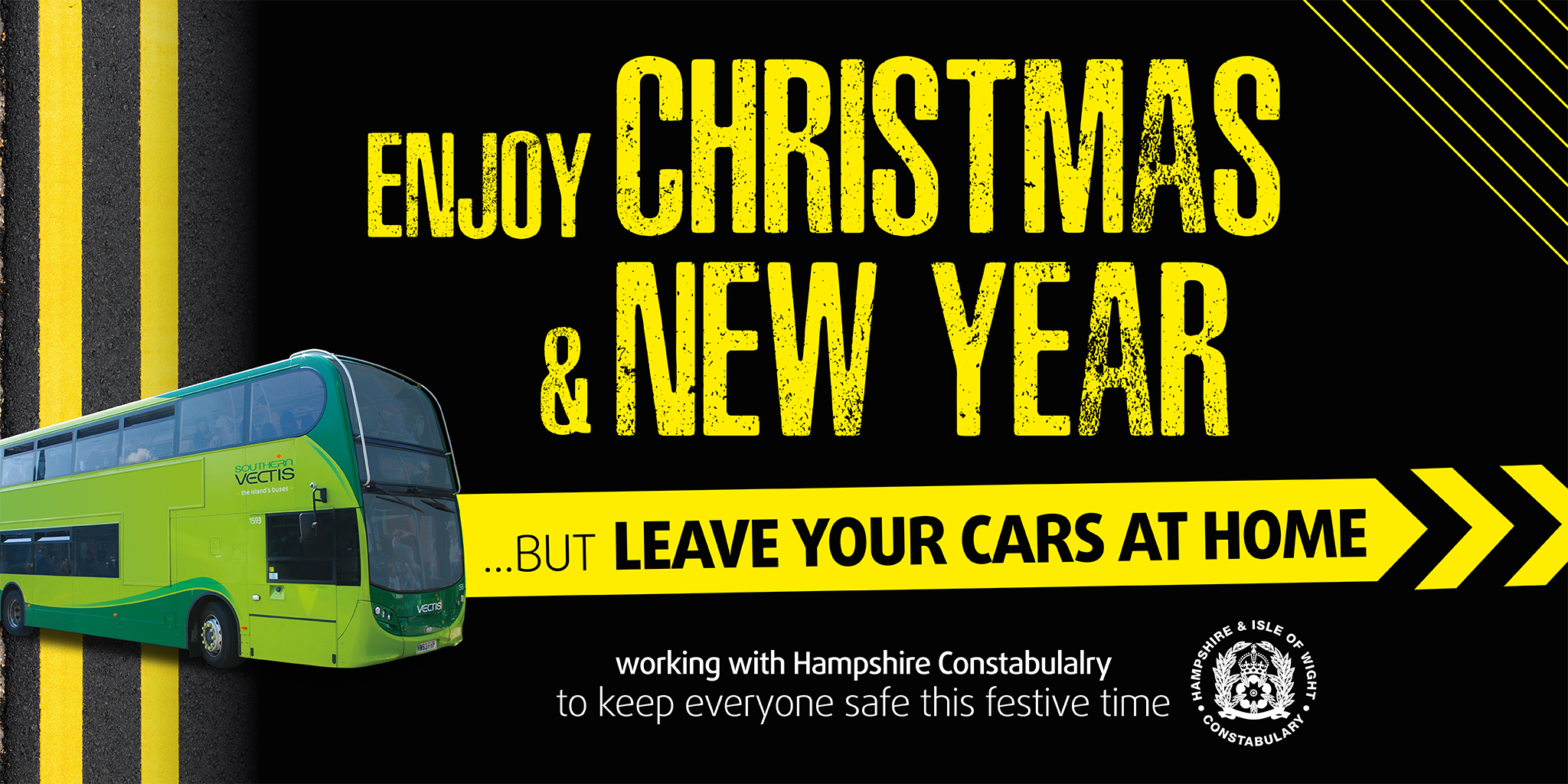 We are backing Hampshire Constabulary's anti-drink driving 'Operation Holly' campaign and encouraging all people to use the bus, leave the car at home and make use of our Nightrider ticket.
Our Nightrider ticket offers unlimited travel from 7pm - 7am the following morning for only £6.50. With a nightrider ticket, taking the bus means no parking worries and no need to worry about who's driving! Available every night, you can buy your nightrider ticket via our Southern Vectis app, from our Travel Shops or direct from your driver using cash or contactless.
We are also delighted to support The Ryde Neighbourhoods team who launched a poster competition with Island Primary Schools to design posters in relation to Operation Holly. The posters are below and will be shown on our next stop announcement screens on our buses.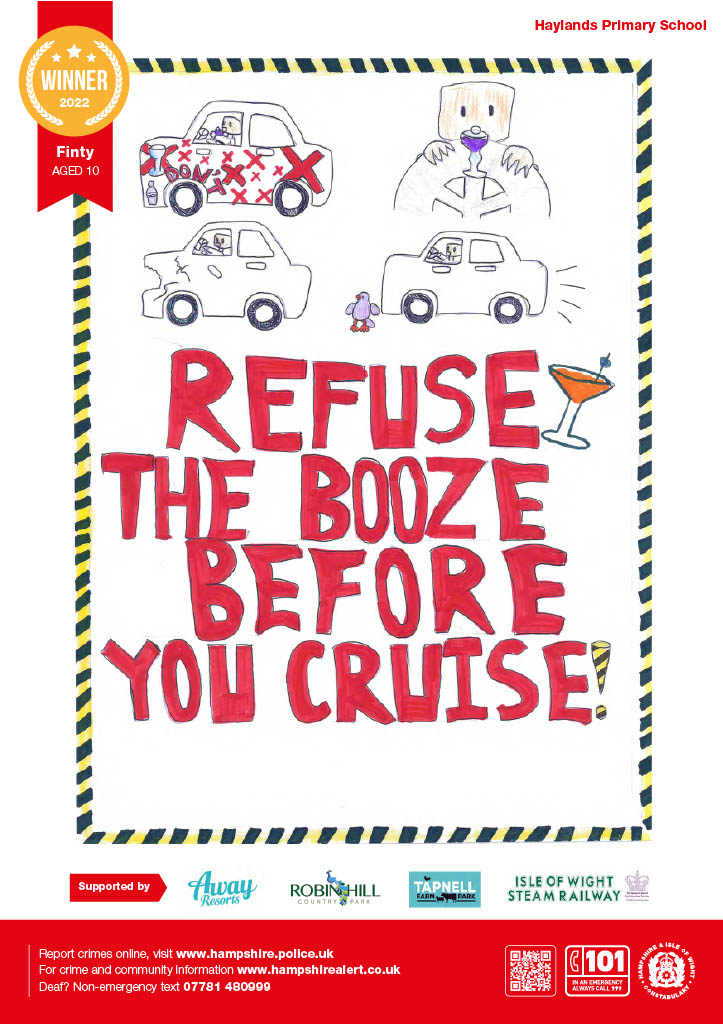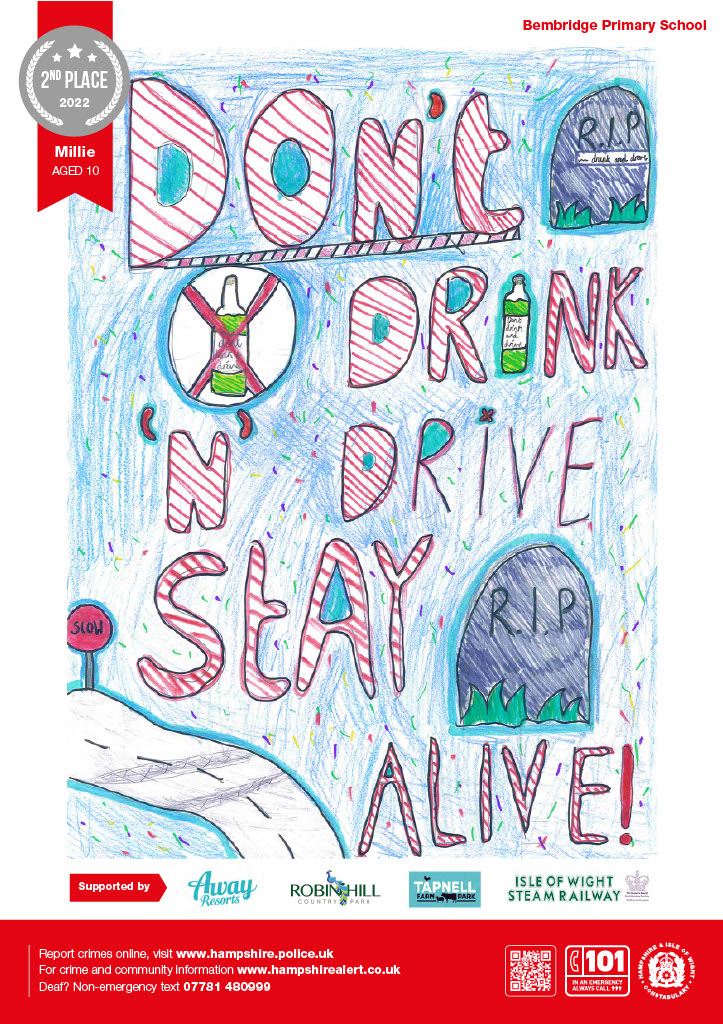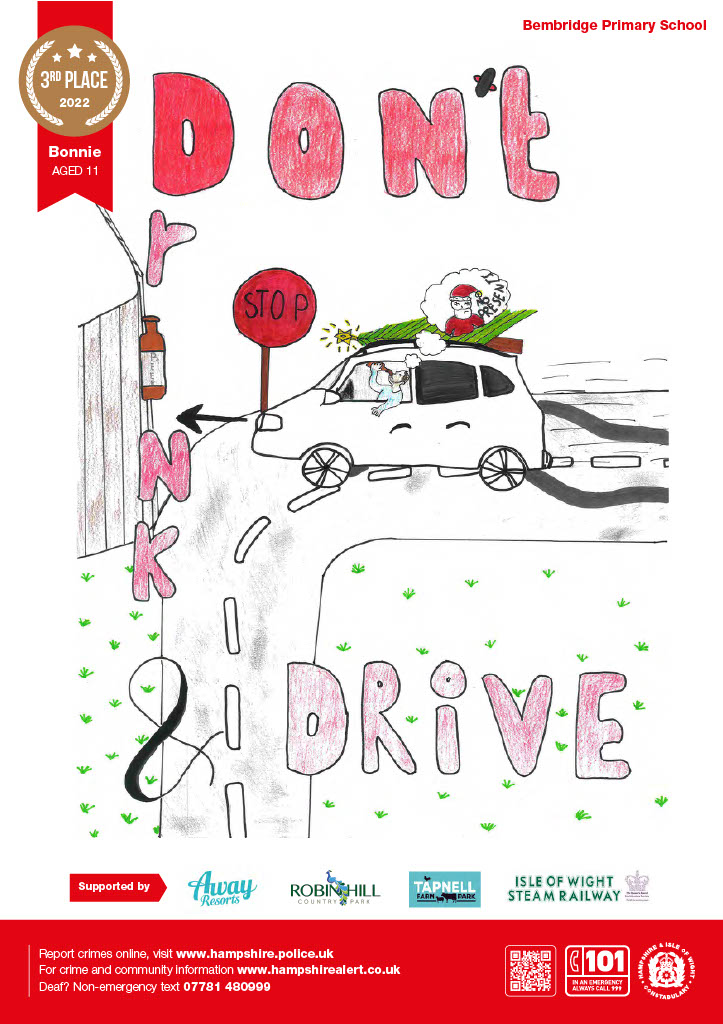 'It is our business to transport people across the island - so it stands to reason that we'll be encouraging people to take the bus," said Southern Vectis general manager, Richard Tyldsley.
"But the reasons for Hampshire Constabulary's anti-drink driving campaign are very real. Throughout the party season, they will be increasing patrols and enforcement activity on our roads.
"Drinking while out at a party and then choosing to drive - even hours later - poses a real threat to life. We're not saying that people should drink to excess just because they're not driving.
"But, for those who want to stay safe this festive season, it's a convenience and cost-effective option.
"We're looking forward to a sharp rise in demand this month, and would like to wish all of our customers a peaceful Christmas and a prosperous New Year."