Community Fund boost for Isle of Wight Repair Cafe
1 month ago Mon 20th Feb 2023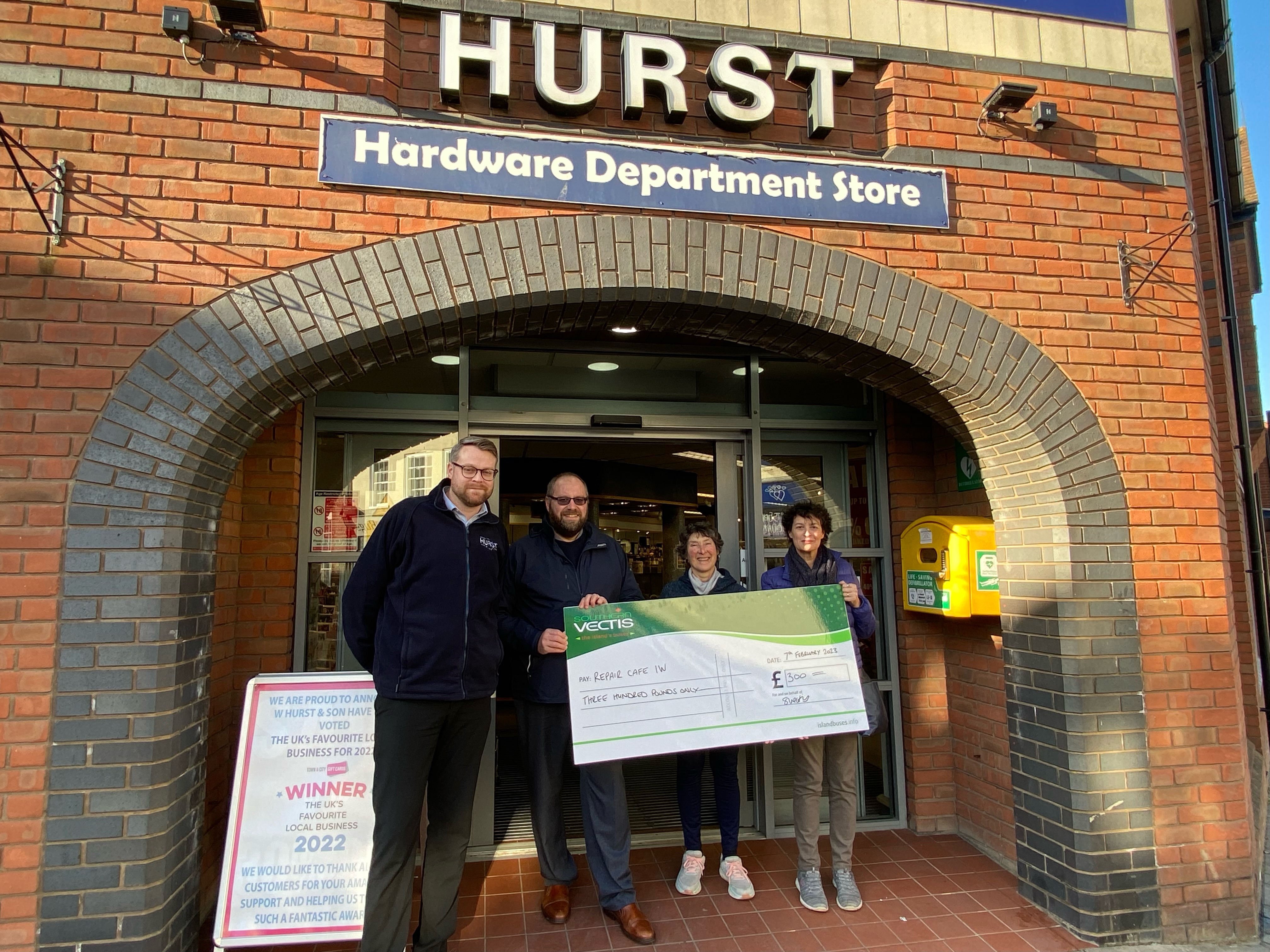 The Isle of Wight repair cafe has received a boost this week - thanks to a donation from our Community Fund.
The monthly Repair Cafe project, based at Quay Arts Centre in Newport, is run by a group of volunteers who fix broken objects that might otherwise end up on the scrap heap.
"Our volunteers repair a whole range of items - from domestic household goods like toasters, kettles and lamps to people's treasured possessions," said Tracey Darch from the Repair Cafe.
"In order to carry out this work free-of-charge, our volunteers provide items like electrical parts, cable and electrical tape themselves, which is very good of them but we wondered whether we might be able to get a donation instead - so we applied to Southern Vectis for some help through its community fund.
"We were delighted to received £300 worth of vouchers from the Hurst store - which is perfect because it's just across the road from where we are based at Quay Arts Centre.
"These vouchers should keep us supplied for the next year - so we're very grateful to both Southern Vectis and Hurst for their generosity."
Colleague, Fern Presant, commented on other items brought into the Repair Cafe: "We've had moving dolls - and someone even brought in a pet toy penguin that she'd had since she was 13," she said. "It just needed a new 'squeaker' inside, and our volunteers were happy to oblige."
Simon Moye, Southern Vectis operations manager, said: "The Repair Cafe is a wonderful local resource, which not only helps prevent items being sent to landfill but also equips volunteers with new skills.
"We were delighted to provide £250 worth of vouchers from our community fund - which Hurst kindly topped up to £300. I wish this incredibly worthwhile project much success over the coming year."
Mark Hartnell from Hurst added: "It is an absolute pleasure to support such a positive and creative project! All of us at W Hurst & Son wish the Repair Cafe every success for the future."
The Southern Vectis Community Fund is open to applicants all year round but the next funding allocation is due in May 2023. To apply click here