Spread the festive cheer and colour in a Bus for our tree!
6 months ago Thu 10th Nov 2022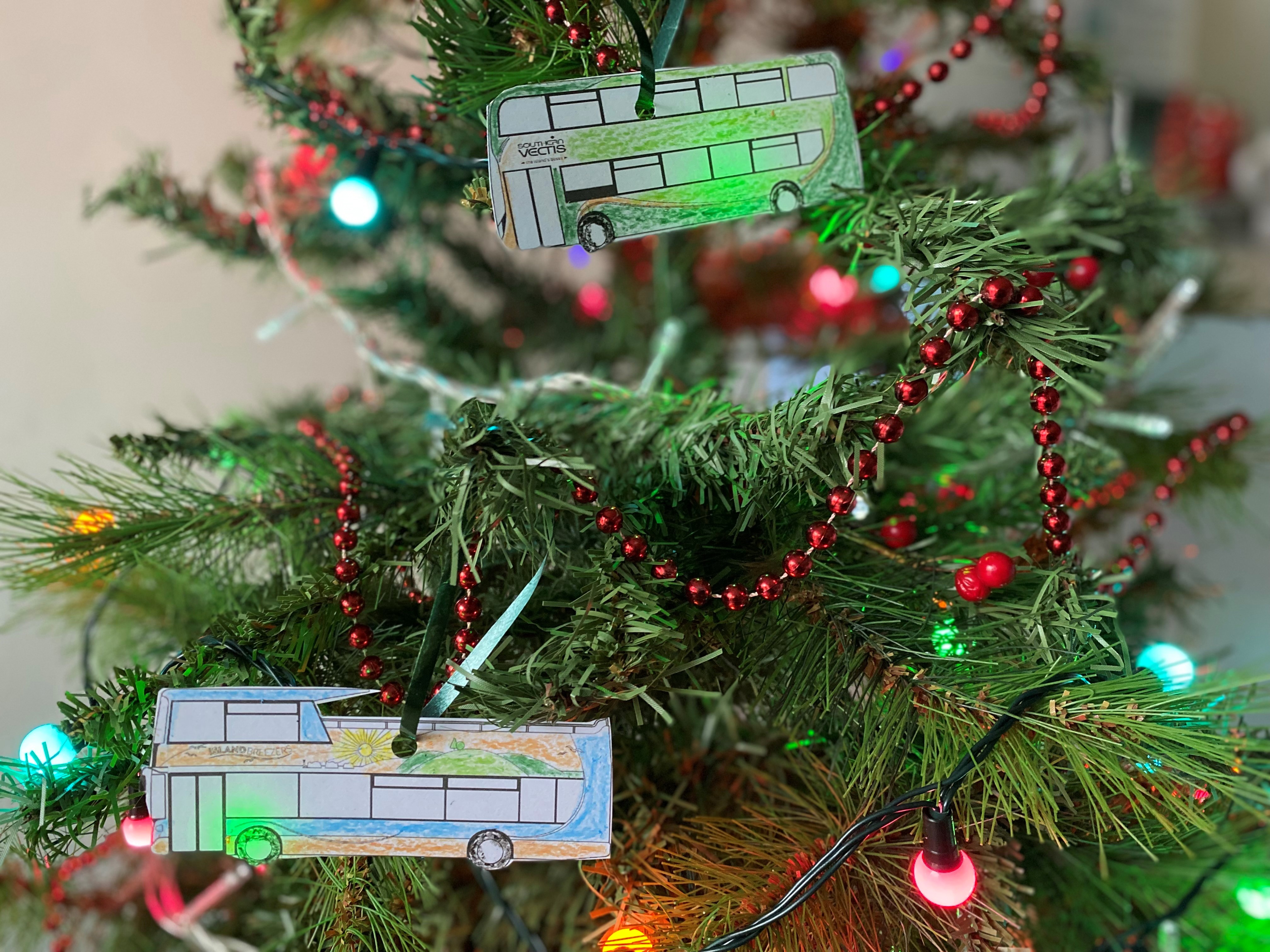 We need your help in decorating the Southern Vectis Christmas Tree in the Newport Travel shop and you could win a prize.
Pop in to colour in a bus at the Travel Shop or download the bus below then colour in at home and drop into us before the 10th December. We will add all finished artwork to our tree and won't it look lovely.
Each entry will be entered into a prize draw and 10 winners will be drawn at random on the 12th December. The winners will receive a Southern Vectis Goody Bag with the popular books Santa's Sleigh is on its way to the Isle of Wight and Santa is coming to the Isle of Wight.
We look forward to seeing your creations!