The Needles Breezer Islander Day
2 months ago Wed 5th Oct 2022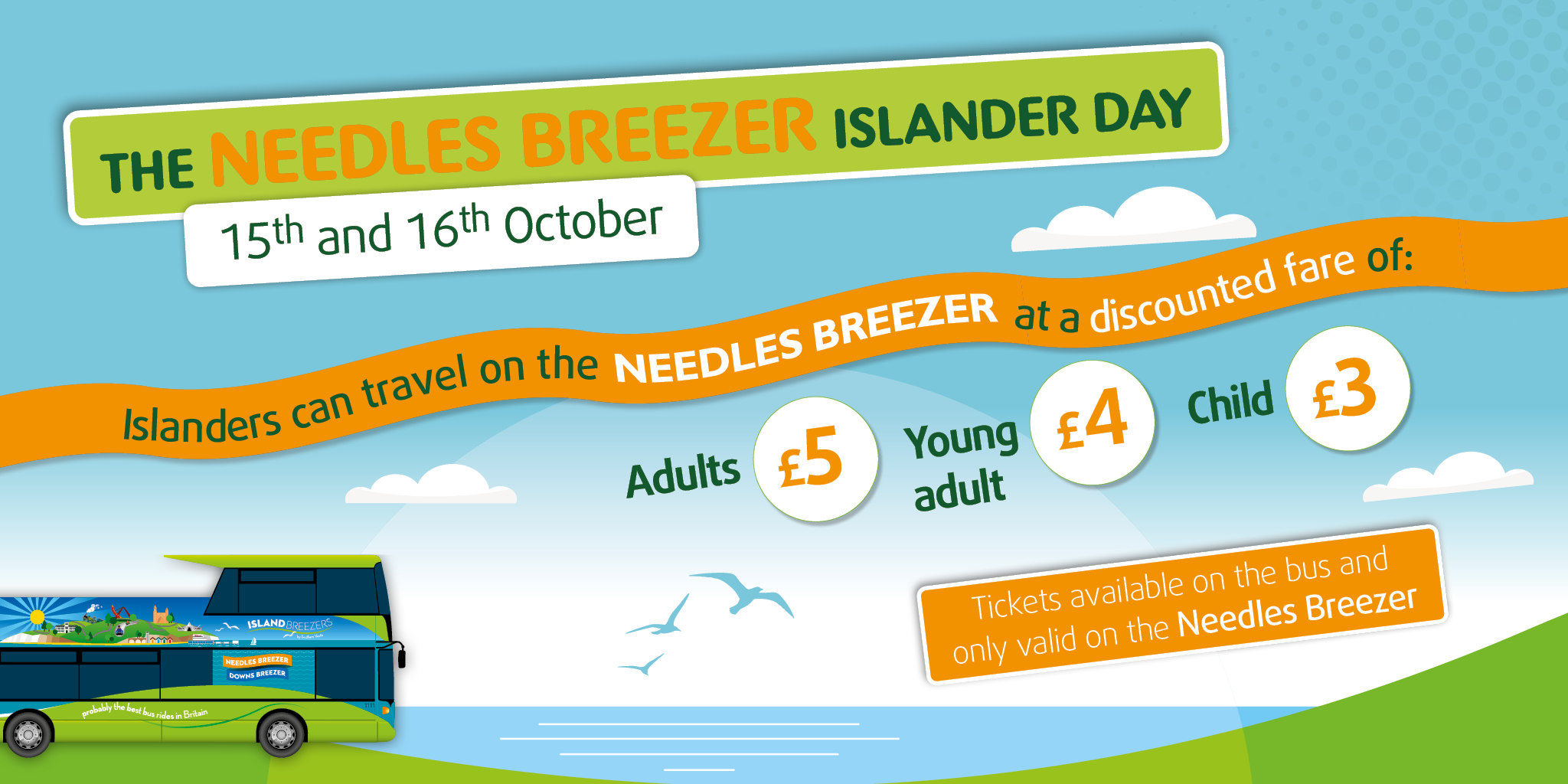 Join us for a special Needles Breezer Islander Day - offering island residents the chance to celebrate all the delights the Isle of Wight has to offer before the popular bus service ends its season this October.
Following the island's dramatic Jurassic coastline, the Needles Breezer offers some outstanding countryside views across its route. The Needles Breezer route climbs up the cliff edge to a point high above the Needles Rocks and Lighthouse. And it also takes in the picturesque harbour town of Yarmouth, beautiful Freshwater Bay and weaves its way into the fun filled Needles Park and Alum Bay.
On Saturday the 15th and Sunday 16th October we are offering customers the chance to hop on and hop off on the Needles Breezer for a discounted rate of £5 for Adults, £4 for young Adults and £3 for Children.
Tickets will be available in the bus and at Yarmouth Travel Shop. The special ticket price is only available on the 15th and 16th October and only valid for travel on The Needles Breezer.
To plan your day please click here