Explorer Scouts gearing up for Isle of Wight Explorer challenge
1 year ago Tue 20th Sep 2022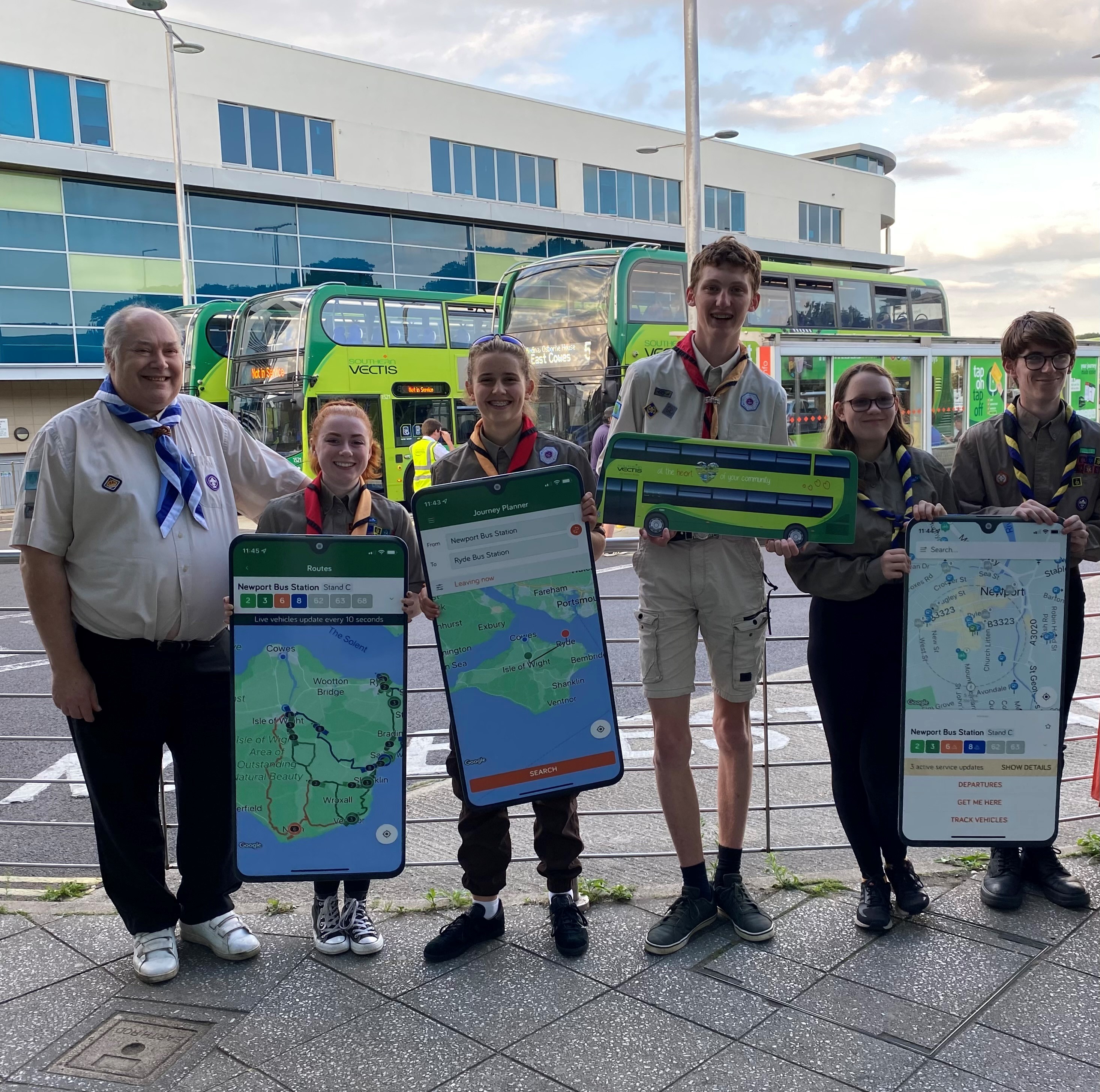 Isle of Wight Explorer Scouts will be taking part in a special island-wide challenge next month - with a little help from the Southern Vectis Community Fund.
Working in teams of four, the scouts - aged 14 to 17 - will be given specific locations to visit, travelling across the Isle of Wight by bus.
"It's based on a the island edition of the Monopoly board game," said Mark Hughes, Explorer Scouts assistant island commissioner. "The scouts have to visit various places and take photos to prove they have been there.
"The exercise is to teach them how to read and use bus timetables, and to plan journeys. With scouts living in various parts of the island, we reached out to Southern Vectis to see if the company could help us fund the bus travel as part of its Community Fund initiative.
"We were delighted when they agreed to give us more than 50 adult Day Rover tickets at just a quarter of the cost. They're also offering a week's free bus pass for the winning team of four scouts. This is a very generous offer, and will play a big part in helping our young people learn how to travel independently by bus."
Richard Tyldsley, Southern Vectis general manager, added: "As well as providing award-winning bus services across the island, we endeavour to support and raise awareness for those doing excellent work on behalf of those living here.
"The Southern Vectis Community Fund is open to everyone - from charities to sports teams - and we encourage anyone who needs a helping hand, however big or small, to apply. I'm delighted we've been able to help the Isle of Wight Explorer Scouts in their forthcoming travel challenge, and wish all those participating the very best of luck."
The Southern Vectis Explorer Scout Challenge will take place on Saturday 22 October, and will incorporate famous locations across the Isle of Wight.