Summer Timetable is coming soon!
3 months ago Thu 12th May 2022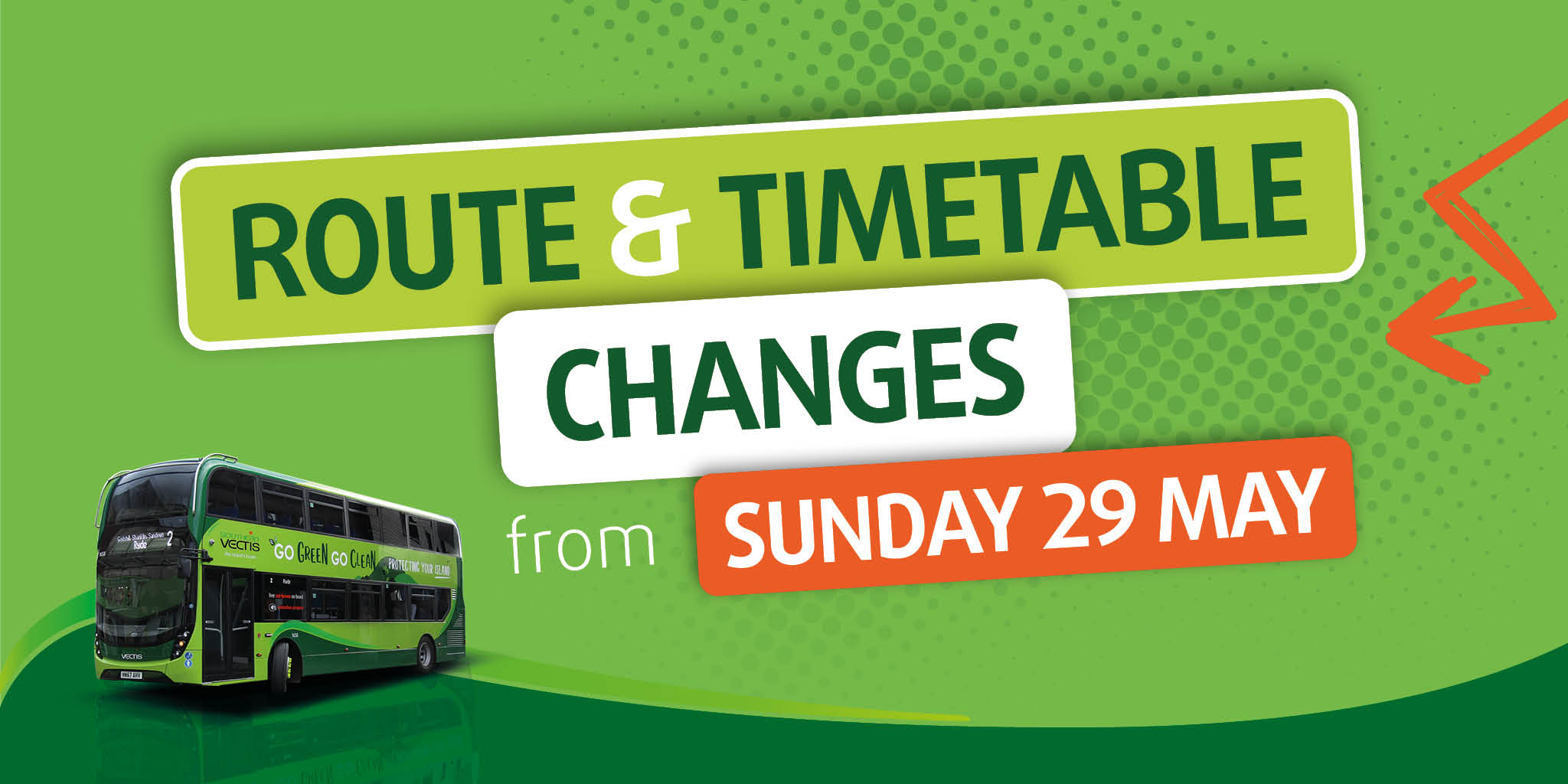 Our summer timetable will start on Sunday 29th May 2022 - some changes and improvements have been made to timetables as follows:
Route 1 - we've adjusted timings on many journeys throughout the week to improve reliability, especially on Sundays TIMETABLE
Route 2 & 3 - the timings of most buses will change on Mondays to Saturdays to allow additional running time to cope with extra summer traffic ROUTE 2 TIMETABLE ROUTE 3 TIMETABLE
Route 7 - the additional bus at 2205 on Thursdays will be operated again this year to enable customers to return from the Alum Bay Firework event during August.
Route 8 - extra journeys will operate between Newport and Sandown (Dinosaur Isle) on Mondays to Saturdays from the start of the timetable until 3rd September, and there are minor timing changes on many other journeys to improve reliability. TIMETABLE
Our popular Downs Breezer and Shanklin Shuttle seasonal routes both return and both routes have revised timetables for this season. These routes also operate additionally on Saturday 28th May 2022.