Announcing The Wildheart Trust as the 2022 Southern Vectis charity
7 months ago Tue 11th Jan 2022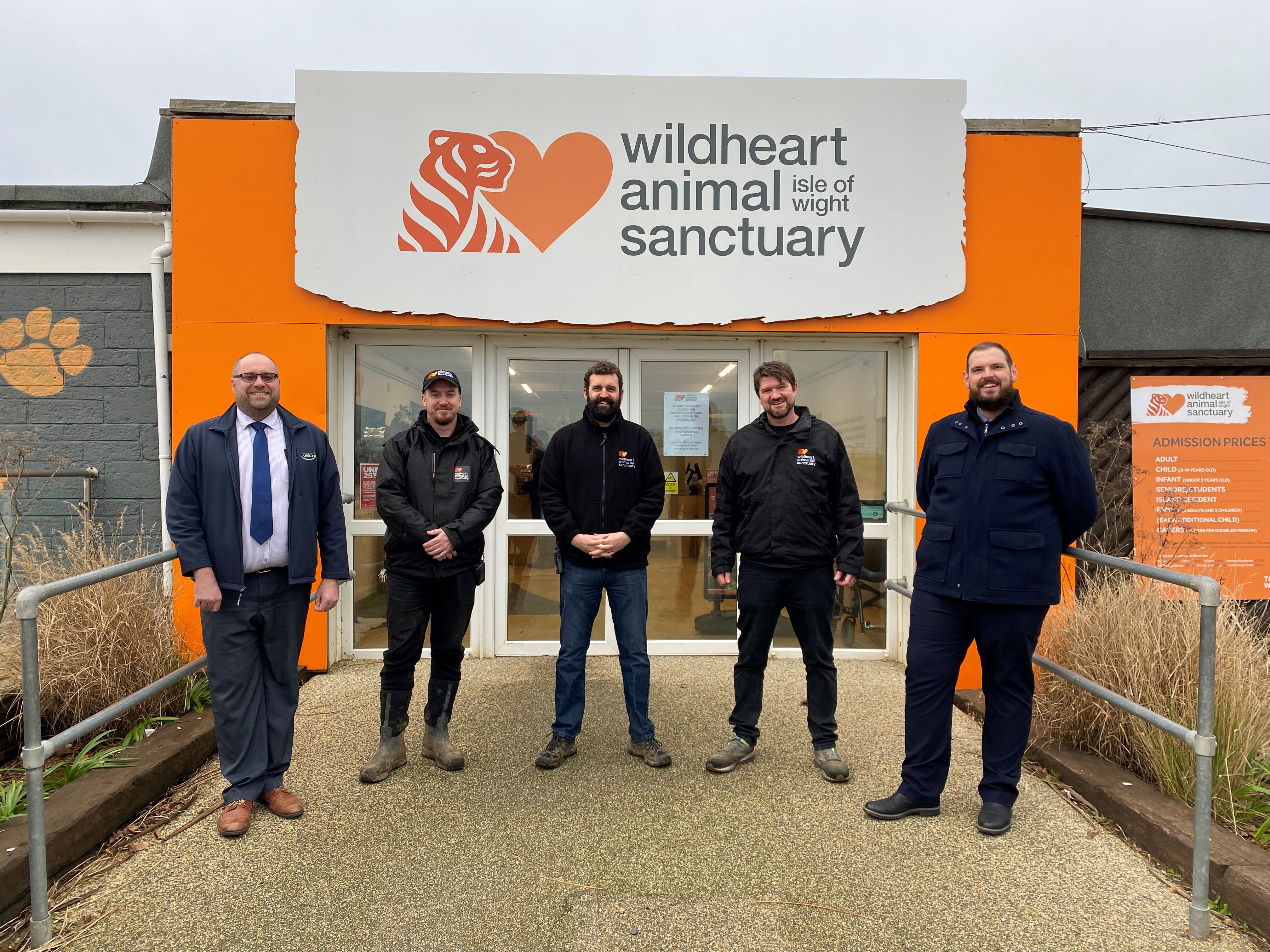 We are delighted to announce our 2022 charity of the year is The Wildheart Trust.
We will spend the year raising funds and awareness to help the trust, which runs the Wildheart Animal Sanctuary in Sandown. The Wildheart Trust is a registered wildlife charity dedicated to providing forever homes for vulnerable, rescued animals which include everything from lions, tigers and monkeys to lemurs, reptiles and hedgehogs. They also campaign to secure the future of some of the world's most threatened species while preserving natural habitats that are under the threat of destruction.
"With welfare top of the agenda at the Wildheart Animal Sanctuary, this is an important initiative - and we're proud to have it within our community here on the Isle of Wight," said Southern Vectis general manager, Richard Tyldesley.
"Local people and those from further afield can visit the Wildheart Animal Sanctuary, which is also committed to providing high quality learning opportunities for pupils and students - with the charity's team using its knowledge of the natural world to inspire all those who visit the sanctuary.
"With such a wonderful resource right on our doorstep, I'm delighted that we will be raising as much money as possible over the coming year, to help The Wildheart Trust continue its excellent work.
"The decision to make The Wildheart Trust our corporate charity was made by my colleagues, who voted for the charity.
"To start this new relationship, Southern Vectis will be covering the rear of one of our buses with the charity's branding, and we are offering The Wildheart Trust the opportunity to have branding on board the buses with an easy donate QR code to help raise awareness and vital funds"
Lawrence Bates, Chief Operating Officer of the Wildheart Trust said: "We are incredibly grateful to Southern Vectis and their employees for making us their charity of the year. It means the world to the team here and all the animals in our care and we cannot wait to get started working together because there is so much we want to achieve in 2022.
The support of Southern Vectis and their passengers will be vital in our ongoing mission to provide refuge for vulnerable, rescued animals and giving them the chance to flourish in our sanctuary. Thank you."
For more information about The Wildheart Trust, please visit wildheartanimalsanctuary.org
Photo shows l to r: Simon Moye - Southern Vectis Operations Manager, Marc Fox (Animal Manager), Lawrence Bates (Chief Operating Officer), Matthew Riches (Marketing & Communications Manager) The Wildheart Animal Sanctuary , Richard Tyldesley - Southern Vectis General Manager.