CANCELLED! Tour Of Britain Important Bus Travel Information
1 month ago Wed 10th Aug 2022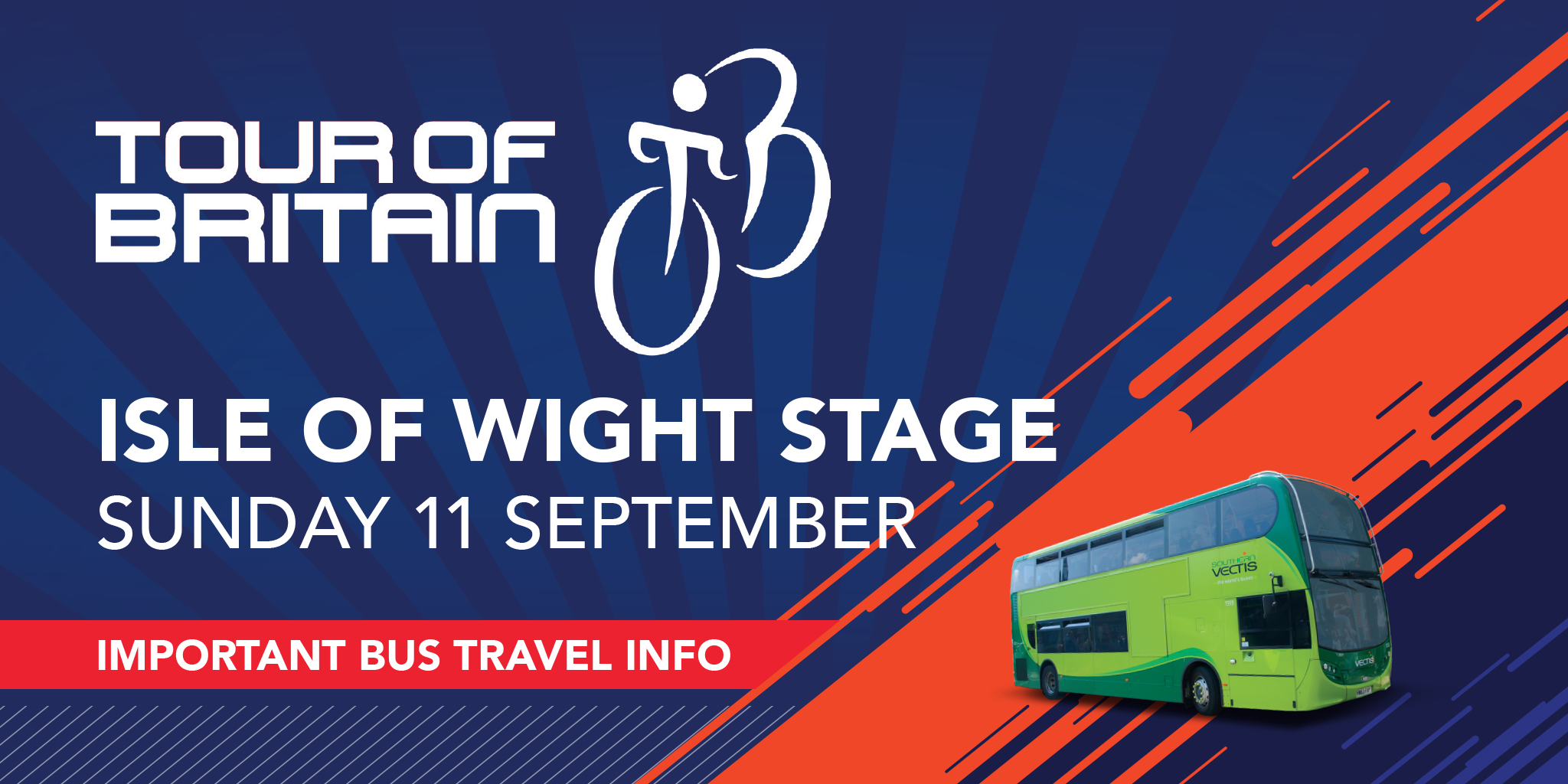 TOUR OF BRITAIN CANCELLED
Due to the sad passing of Her Majesty the Queen the Tour of Britain has been cancelled. Normal bus services will resume including the Needles Breezer.
The Isle of Wight is welcoming The Tour of Britain this September. The Tour of Britain is a multi-stage cycling race, conducted on British roads, in which participants race across Great Britain to complete the race in the fastest time. The event dates back to the first British stage races held just after the Second World War.
It is the first time they will be visiting the island and the last stage 8 will take place across the island on Sunday September the 11th.
The cycle race covers the whole island starting in Ryde and finishing at The Needles and criss crossing the island in-between.
There will be road closures across the day and there will be delays to our services. Due to the road closures and parking restrictions getting the bus to the start and finish is a good option.
The Needles Breezer will not run on the day.
Between 1400 - 1600 routes 7 and 12 will terminate at Totland Memorial. Outside of these times they will travel up to The Needles Park. All subject to race timings.
We apologise for any inconvenience this may cause. Please bear with us on the day. The delays will be worst between 11am and 4pm, and the road closures will be rolling, meaning buses will be running to their route, just late if caught when the race is passing through. Allow time for resulting delays, and to use the real time tracking in the app when travelling.
The links below will have more details you might find useful:
To find out more about The Tour of Britain Race please click here