Timetable changes from 26th September
2 months ago Thu 16th Sep 2021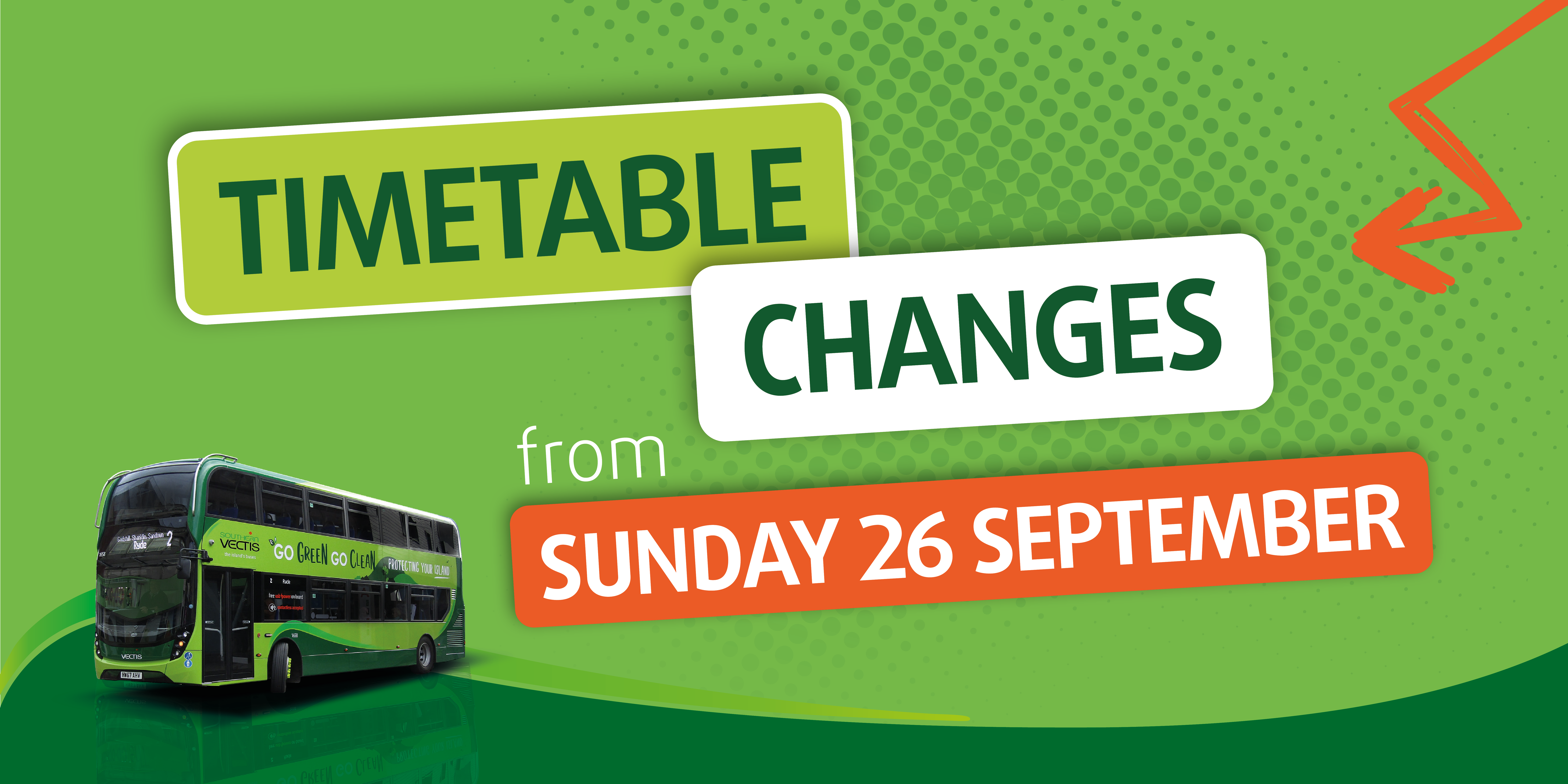 We are delighted to announce that we have made minimal changes to your Winter Timetable to maintain a regular and reliable service for you across the island. The small changes we have made will come in to effect from Sunday 26th September.
Please make sure that you review any updated timetables before planning your journey.
Routes 2 & 3: The winter timetable is reintroduced on Route 2 and Route 3. This will affect the timings of most journeys throughout the day on Mondays to Saturdays, so make sure you check your times carefully.
Downs Breezer, Island Coaster, Shanklin Shuttle and route 27: These services will end for the summer season on Saturday 25th.
Needles Breezer: The Needles Breezer service will move to a winter timetable until the end of October.
With our brand new Tap On Tap Off contactless payment system, our Southern Vectis mobile app and a regular reliable service across the Island, catching the bus has never been easier.