Sunday Services timetable on the day of the funeral for Her Majesty Queen Elizabeth II
8 months ago Tue 13th Sep 2022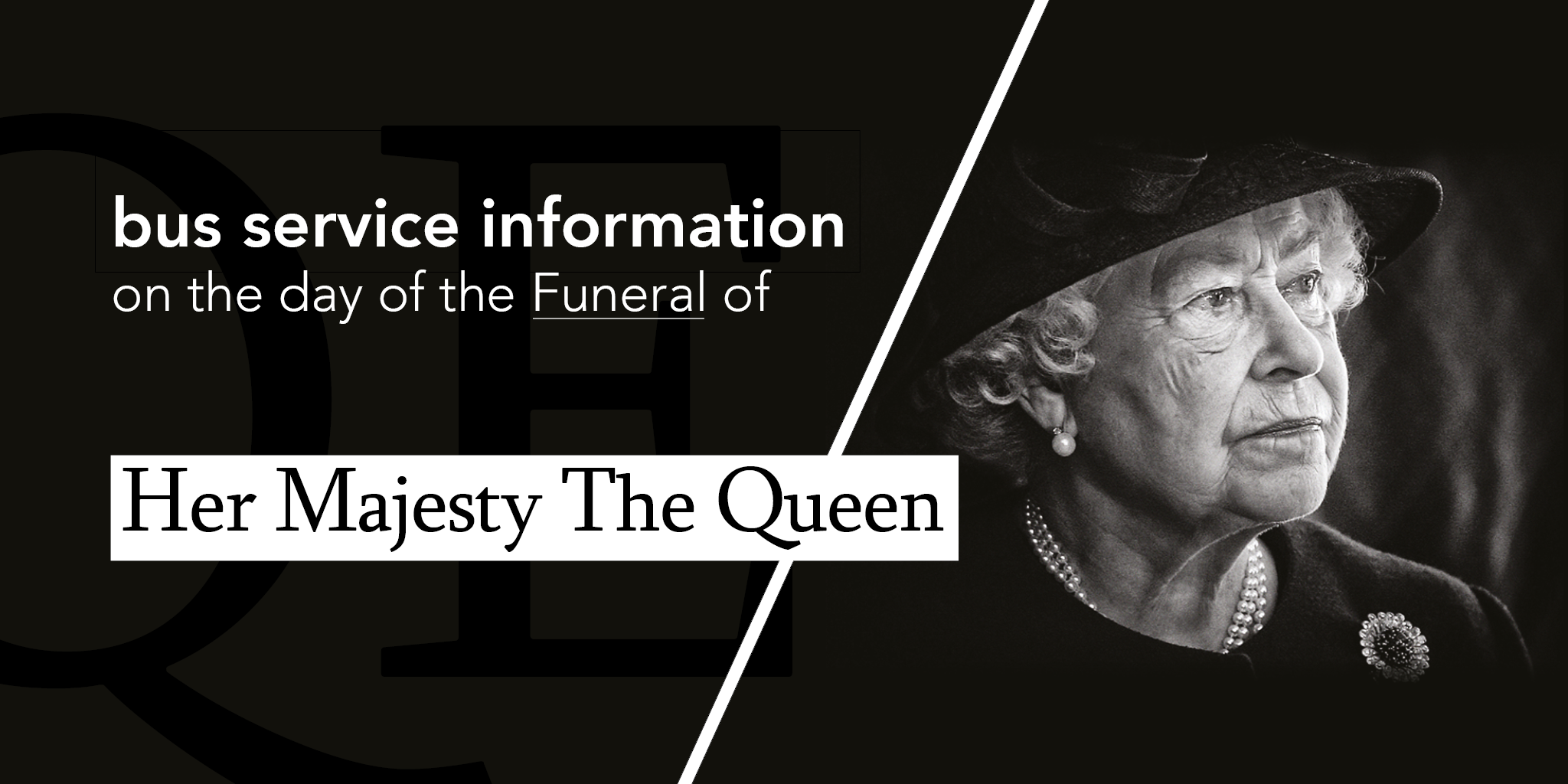 Following his Majesty King Charles III declaring the day of his mother's funeral on Monday 19 September - a Bank Holiday, we have revised our services and will run our buses to a Sunday timetable on the day the country comes together for the funeral.
However, we will pause services between 10.00 am and 1.00 pm. Along with millions of people, both in the UK and across the world, many of our colleagues and drivers are feeling a sense of loss and this will allow our drivers the opportunity to watch the service. There may be further disruption for up to an hour as we manoeuvre all vehicles back into the correct location. We envisage that they will be few people moving around at this time but apologise for any inconvenience this may cause.
From around 10.00 am routes will be ended at the major points en route or at their terminus. Routes will restart depending on location around 1.00pm. Updates will be on our website on all the individual routes as the day progresses.
Our Needles Breezer, Downs Breezer, Island Coaster and Shanklin Shuttle services will not be running.
We send our deepest condolences to the Royal Family at this time.