Summer Service Changes
4 months ago Wed 19th May 2021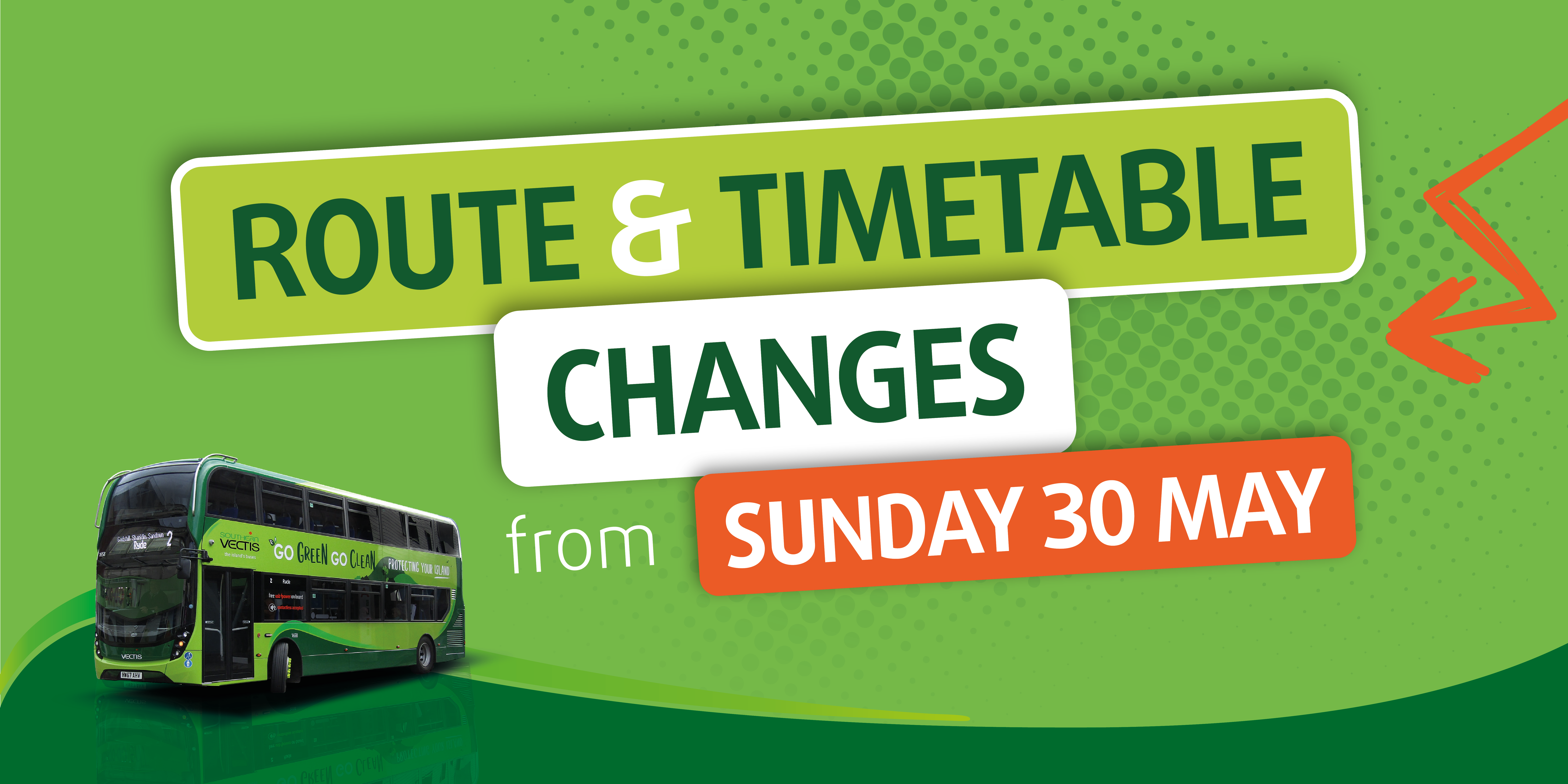 Since March 2020, we have been providing essential travel for those who have relied on our services in order to be able to carry out your vital roles.
And now others are returning to work, and the retail and hospitality industries are once again up-and-running.
"We want to ensure our bus services continue to be reliable and convenient, so we have tweaked some journeys," said Southern Vectis managing director, Andrew Wickham.
"Our stringent cleaning regimes - sanitising our vehicles throughout with anti-viral wipes - will also ensure all our drivers and customers are safe and comfortable whilst on-board."
Among the timetable changes is a completely revised timetable for routes 2 and 3 throughout the summer, with additional resource to address increased traffic conditions expected on the island.
Southern Vectis' popular Shanklin Shuttle is to be re-introduced, linking Shanklin Town and the rail station with the seafront. And the Downs Breezer will also offer open-top journeys from Ryde - calling at Sandown and Bembridge.
"We also ask those travelling with us to wear face coverings, unless they are medically exempt," added Andrew. "This summer season promises to be a very special one here on the Isle of Wight, and we are looking forward to helping local people, and those from further afield, enjoy the many gems on offer here."
Summary of daytime service changes from Sunday 30 May:
| | | |
| --- | --- | --- |
| Route | Summary of Changes | Timetable |
| 1 | Additional earlier Sunday trip from Newport to Cowes, and return. Night buses will also return | 1 |
| 2 and 3 | Completely revised timetable for the summer. Changes include the Route 2 journey at 0615 from Sandown to Newport on Monday to Friday - which will now start at Ryde at 0550. Night buses will run again on route 3 | 2 and 3 |
| 4 | Revised timetable to improve reliability - with an additional journey on Saturday evening | 4 |
| 5 | Revised timetable to improve reliability and Night buses re-introduced | 5 |
| 7 | If the fireworks event resumes, there will be a Thursday-only 2205 journey from Alum Bay to Newport. | 7 |
| 8 | Revised timetable for improved reliability - with additional summer journeys between Newport and Sandown. The first Sunday bus from Sandown to Newport will now start in Ryde - giving residents in Bembridge and St Helens an earlier journey, arriving in Newport at 0920. There will also be extra journeys on Monday to Saturday evenings. | 8 |
| 9 | Revised timetable to improve reliability and Night buses reintroduced | 9 |
| 37 | The 1500 journey from Ryde will run on Saturday and school holidays only - with the service on school days being re-timed to 1430 and terminating in Binstead. | 37 |
| Downs Breezer | Re-introduced from Saturday 29th May with open-topped buses from Ryde - Robin Hill - Downs - Sandown - Bembridge - Ryde | Downs Breezer |
| Shanklin Shuttle | Re-introduced from Saturday 29th May linking Shanklin town and rail station with the seafront. | Shanklin Shuttle |