To work places, or favourite spaces… your route rediscovered
9 months ago Mon 10th Aug 2020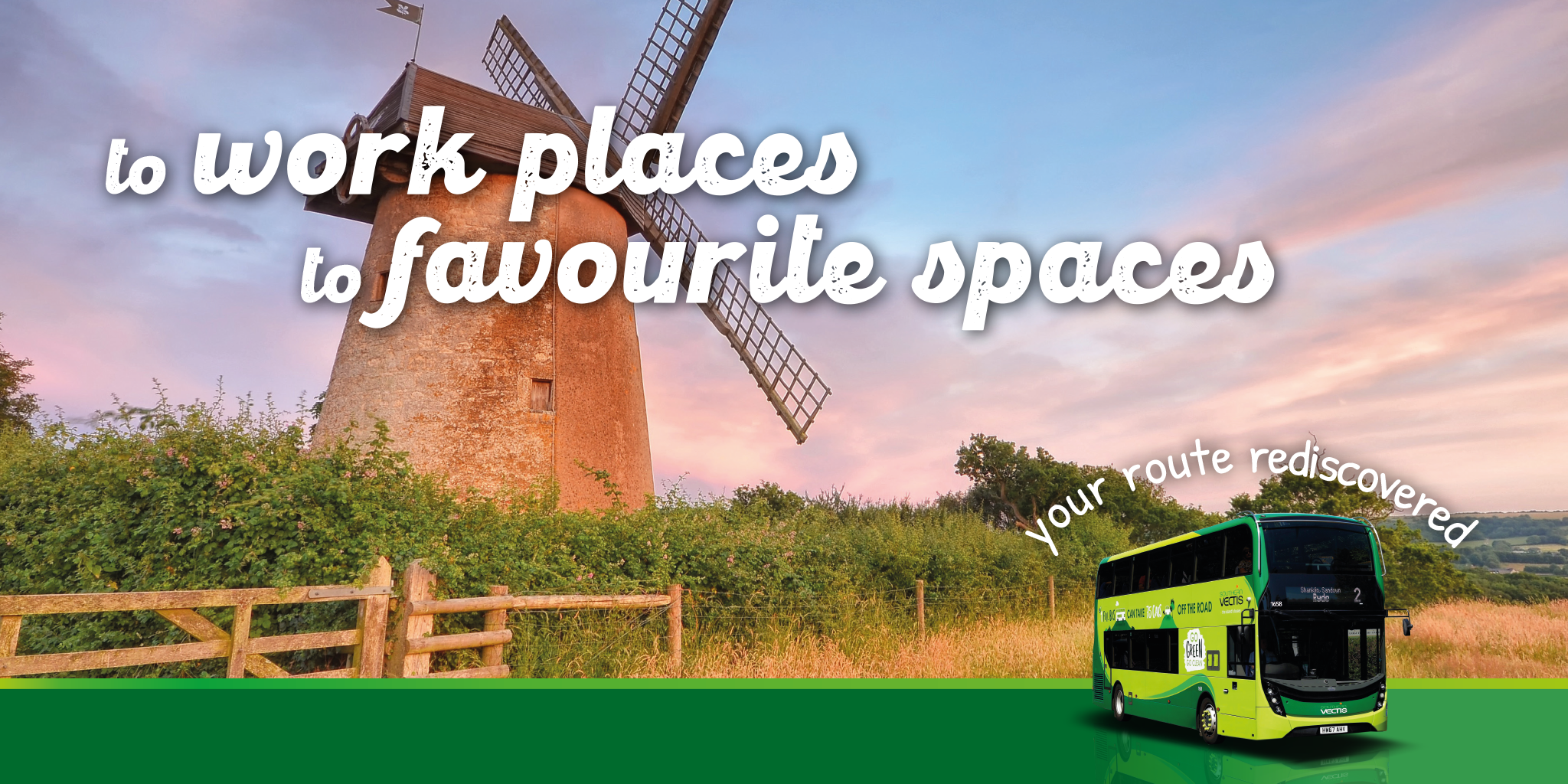 It's time to re-think travel and get back on board. Our buses are clean, safe and ready to get you to where you need to go. From work places, to favourite spaces, rediscover your route by bus and find out where else we can take you.
When we stayed indoors,
the outdoors got greener;
the air around us became so much cleaner
So let's get going, it's time to look ahead
Look after our future, use the bus instead.
So get back onboard, we've got safety covered
To work places or favourite spaces, your route rediscovered
Before the pandemic, a lot of us took the area and people on our doorstep for granted. Now we are good to go, why not explore some of the things you have missed? Take one journey at a time, walk to your local bus stop, improve your health, care for the environment and rediscover your favourite spaces by bus. Whether that's a trip to the park, the beach or just a visit to see Mum and Dad, we're raring to get you back to the things you enjoy again.Here's some of our favourites – where else can we take you?
Sandown Beach

Routes 2, 3, 8, 24 and The Downs Breezer

The Needles at Alum Bay

Route 7 and The Needles Breezer

Cowes

Route 1

Ryde

Routes 2, 3, 4, 8, 9, 37 and The Downs Breezer

Bembridge

Route 8 and The Downs Breezer

Freshwater

Route 12 and The Needles Breezer
If you are visiting from further afield, please ensure you plan ahead to enjoy summer safely. Please check the timetables online before you travel, as our printed timetable leaflets and books may be out of date due to the rapid changes throughout the pandemic. You can also use our handy journey planning tool, which will plan out your desired route from A to B for you! Also check the ferry times to the Isle of Wight with Hovertravel, Red Funnel and Wightlink.
Heading back to work?
Many people have been working from home and businesses are starting to call their employees back to the workplace. We are keen to reassure employers and our customers that we have taken many extra steps to ensure our buses are clean and safe, we are already carrying more people which is great for the economy and vital to get our high streets bustling again.
If you haven't already seen, we have put together a helpful guide for employers as well as individual customers for getting ready to return to public transport now that Government advice has changed.
As always, please remember to adhere to government advice when travelling. Don't forget your face covering which is compulsory, unless you are exempt on medical grounds by law. To keep our drivers safe, please consider paying by contactless and our clickit2ride mobile app where you can instead of cash.
Welcome back on board – your route rediscovered