The Age Friendly Island Mystery Bus Tour returns
1 month ago Fri 15th Oct 2021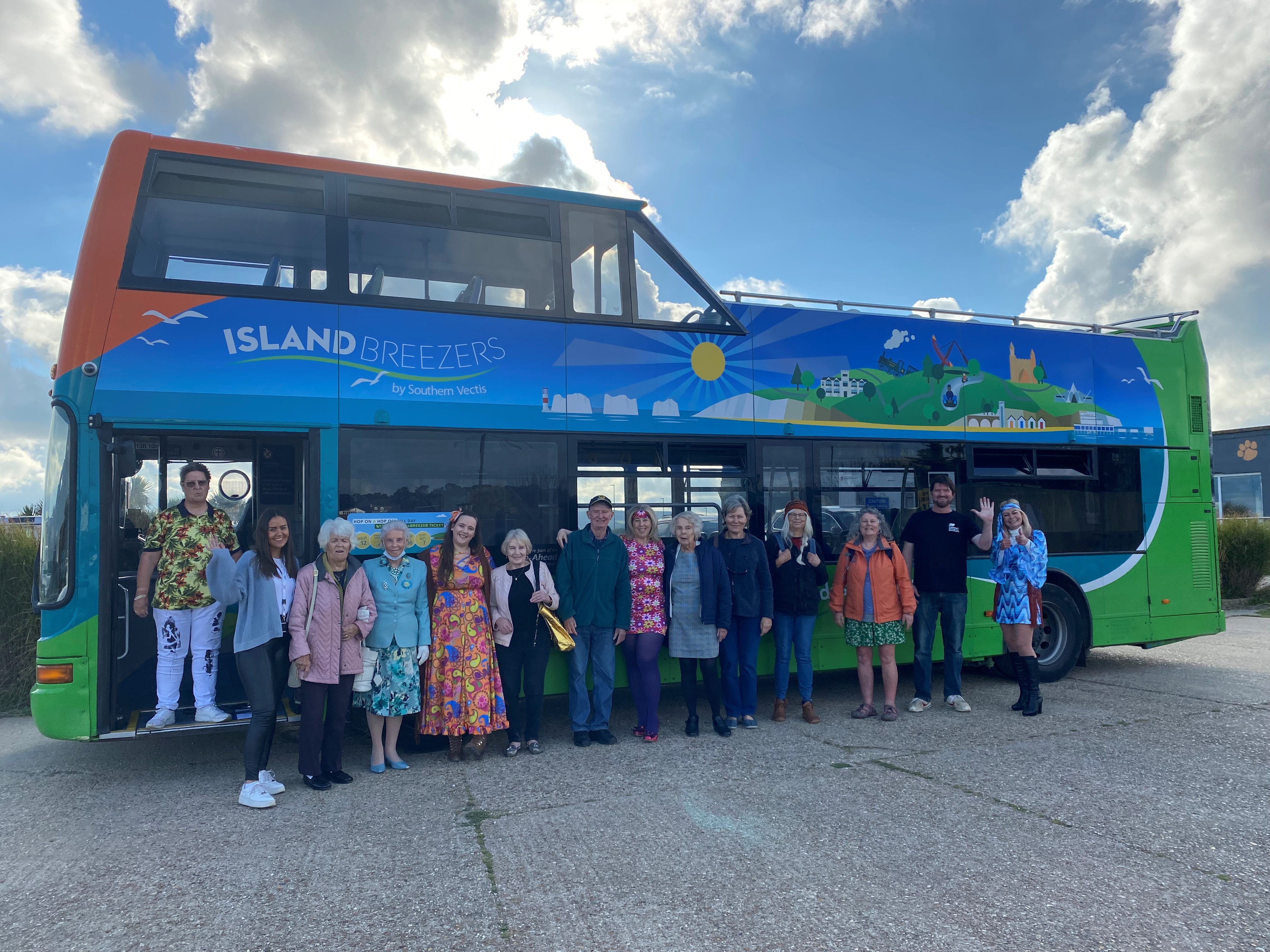 The popular Age UK Isle of WIght Mystery tour returned this week after a years absence. Now in its fourth year, as part of the Age Friendly Island Initiative, Age UK passengers were collected from Newport Bus Station and embarked on a trip to a mystery location. The theme for this year was ABBA and Susan Cullen who organised the trip and Southern Vectis colleagues were dressed in classic 70's style attire.
After a bus trip full of singing and chatter the bus arrived at the mystery destination - The Wild Heart Animal Sanctuary in Sandown.
The group of Age UK passengers and the Southern Vectis Team were treated to a guided tour with Manager, Matthew Riches. The animals are truly well looked after and the group was surprised to get quite close to some of the large tigers and lions. After seeing the lemurs and meercats the group had tea and cake in the cafe.
Susan Cullen who organised the trip said "The Mystery Tour came about years ago when Southern Vectis participated with Age UK and their Age Celebration Week which takes place annually in October. It was a very successful trip and the Wild Heart Animal Sanctuary were amazing".