Special Jubilee Bus to tour Isle of Wight marking incredible 70 year reign of Queen Elizabeth II
1 month ago Tue 31st May 2022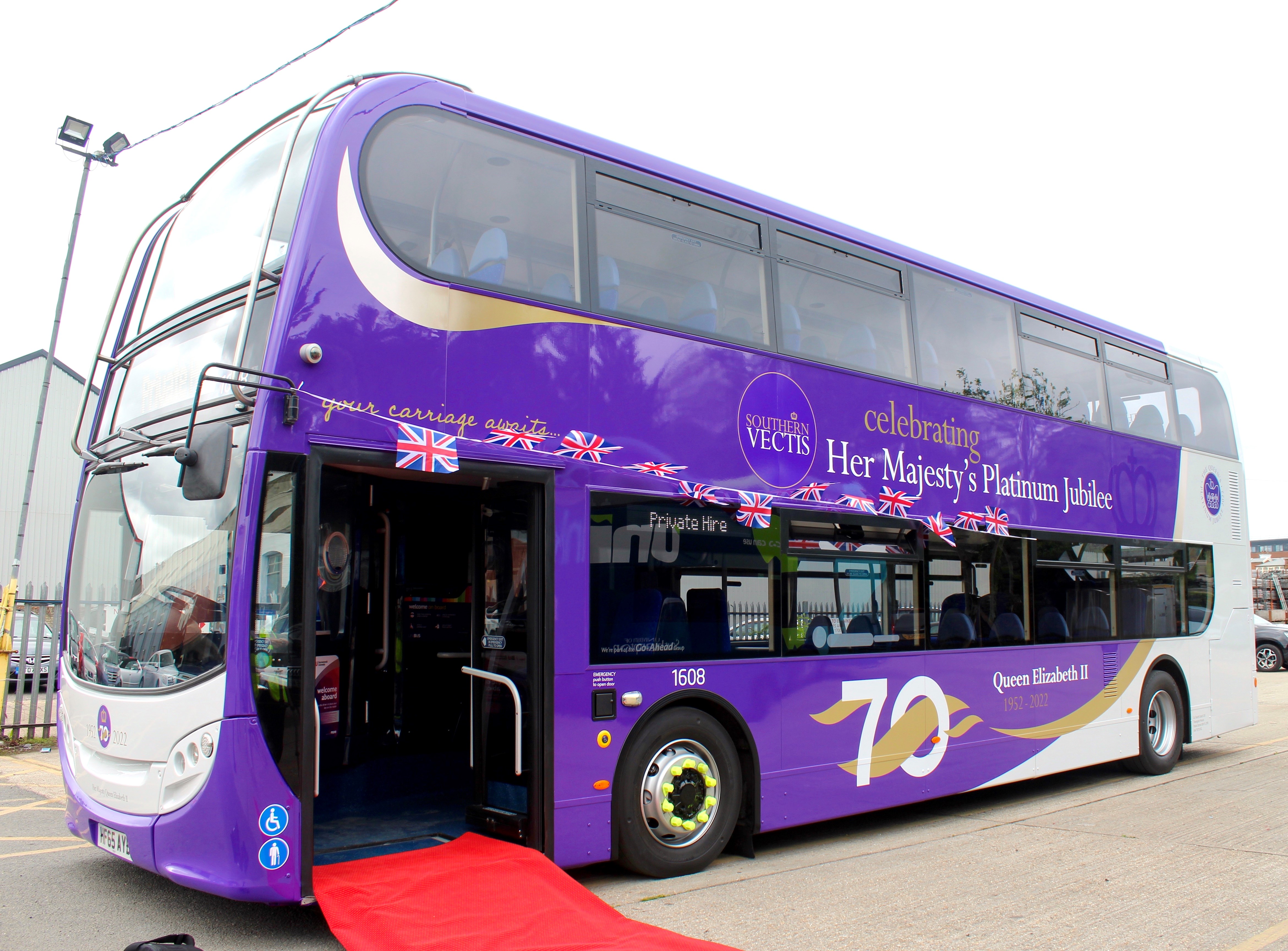 Sporting a stylish gold, purple and platinum design, the bus commemorates Her Majesty's outstanding 70 years as Queen of the UK and Commonwealth realms across the world.
"We wanted to create something special to celebrate this incredible moment in time - with the entire country set to join in the festivities over the Jubilee weekend," said Southern Vectis managing director, Andrew Wickham.
"So, we took an one of our buses and transformed it. I think the end result is eye-catching and very stylish - something Her Majesty would approve of, I'm sure.
"We hope those living in and visiting the Isle of Wight will enjoy seeing the bus out-and-about - and of course travelling on it as it makes its way across the island.
"With many people here expected to want to ride on the bus, we will send notifications via social media, to announce which route it will be on each day.
"The Jubilee weekend is set to bring a massive celebration across the nation, after what has been a very challenging couple of years. And our team is standing by to provide transport so that people can leave their cars at home and travel safely and in style, however they plan to mark this special occasion."