The breezers are coming.......
6 months ago Fri 26th Mar 2021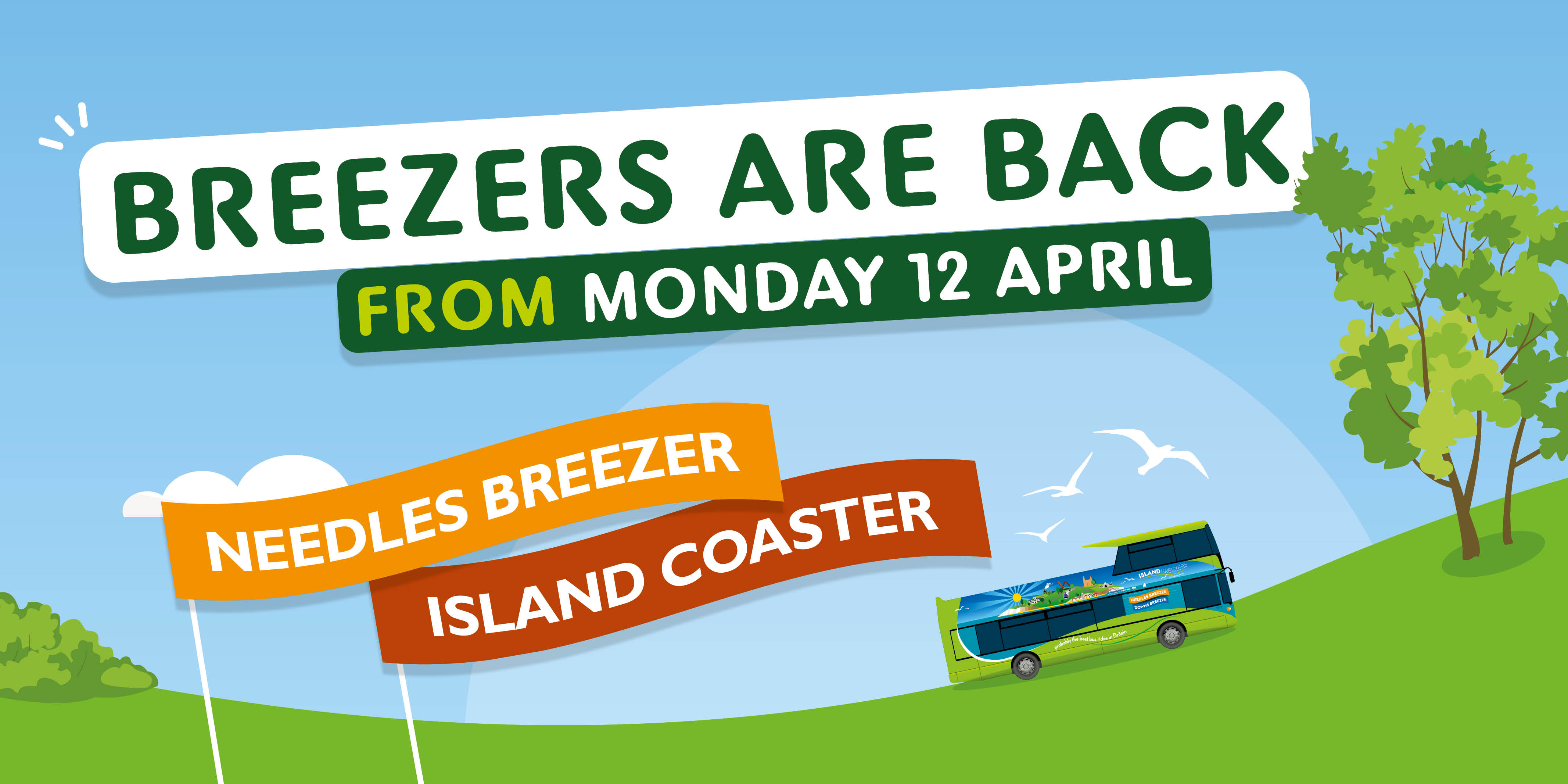 We are excited to announce the return of two of our popular routes The Needles Breezer and Island Coaster from Monday 12th April.
It is the perfect time to take a picturesque ride and experience the natural beauty of the Isle of Wight.
The Needles Breezer is one of the most spectacular bus rides in England. A circular route connecting the West Wight, it follows the island's dramatic Jurassic coastline, and offers some outstanding countryside views across its route. View the Needles Breezer timetable here.
The Island Coaster winding the Island coastline from Ryde round the back of the Island to West Wight, this route offers stunning views of the Isle of Wight's unique landscape and out across the glistening English Channel. View the Island Coaster timetable here.
As well as the breezers route 27 is back serving Chessell Pottery, Calbourne Mill and Tapnell Park. There will be more buses and will have a longer season helping you enjoy family days out this summer. View the 27 timetable here.
Pop the date in the diary.
Please remember to adhere to government advice when travelling. Don't forget your face covering which is compulsory, unless you are exempt on medical grounds by law. To keep our drivers safe, please consider paying by contactless and our clickit2ride mobile app where you can instead of cash. Please remember to practice social distancing at all times. We also encourage customers to use our on board hand sanitisers, and to sit in the window seat when travelling.