Community Fund travel boost for Isle of Wight cancer patients
9 months ago Wed 24th Aug 2022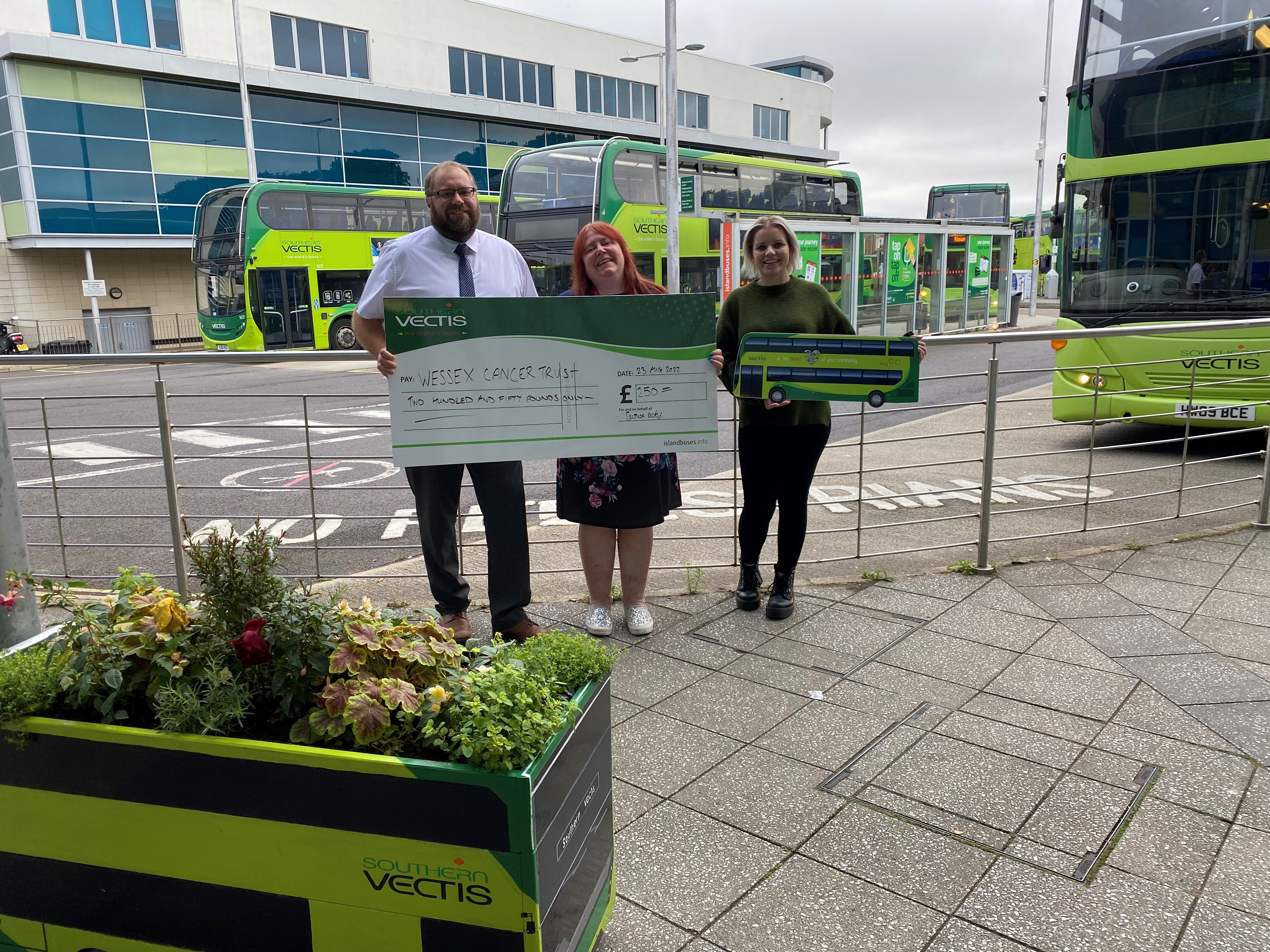 The latest recipient of the Southern Vectis Community Fund will be able to provide heavily discounted travel for those attending Wessex Cancer Trust's Isle of Wight cancer wellbeing centre in Newport.
"We are a support centre for anyone affected by a cancer diagnosis," said Laura Garland, from the charity's cancer wellbeing centre. "We offer befriending, counselling, and therapies - like Reiki, massage and reflexology. These are all free of charge - and we approached Southern Vectis to see if they would help us provide travel to people from all over the Isle of Wight.
"Southern Vectis' Community Fund has given us a real boost, allowing us to provide adhoc half price day tickets to our clients, by way of a special code through the Southern Vectis app. I'd like to thank the company for its generosity."
Wessex Cancer Trust's Isle of Wight cancer wellbeing centre offers practical and emotional support at a time when things might seem out of control for those living with the disease. The centre's dedicated team is committed to offering free support for as long as people need it, away from a hospital environment. Family members can access the charity's support services too, without the need for a doctor's referral.
"Our Community Fund is designed to support charities, groups, schools and organisations across the Isle of Wight - and Wessex Cancer Trust's Island Cancer Support Centre is an excellent example of this," said Richard Tyldsley, Southern Vectis general manager.
"Cancer affects people across the Isle of Wight from all walks of life at some point - including members of our own team. I couldn't think of a more worthy recipient of our latest Community Fund allocation."
For more information about Wessex Cancer Trust, please visit wessexcancer.org.uk